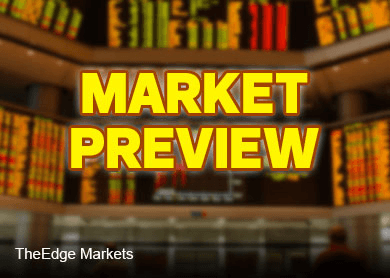 KUALA LUMPUR (June 24): The FBM KLCI is expected to trade range-bound today but defend its 1,700-point level despite the jittery local investor sentiment as the ringgit continued weakening.
Optimism that a deal could still be at hand to stave off a Greek default lifted European shares and kept a floor under U.S. stocks on Tuesday, while the U.S. dollar and bond yields climbed as prospects improved for a Federal Reserve interest rate hike this year, according to Reuters.
A seven-year high in new U.S. single-family home sales last month, combined with other data, helped bolster the case for lifting benchmark U.S. interest rates, it said.
AllianceDBS Research in its evening edition Tuesday said despite the up close in the preceding day, the FBM KLCI had on June 23  traded within previous day's range to form an inside day bar as market participants decided not to stage immediate follow through supportive buying.
The research house said that in the absence of stronger buying interest, the benchmark index was in the red throughout most of the trading sessions before settling at the day's low of 1,726.86 (- 5.90 , - 0.34%).
"In the broader market, losers outnumbered gainers with 407 stocks ending lower and 396 stocks finishing higher. That gave a market breadth of 0.97 indicating the bears were in control with the bulls closely matched," it said.
AllianceDBS Research said the lower high on June 23 was a surprise as the benchmark index was in a good position to trade higher given the market strength displayed on June 22.
"However, it appeared that conservative buyers were waiting for more technical validation.
"A crossover of 1,735 in the next 2-3 days should help instil the necessary buying confidence.
"However, the market must NOT spend too much time between the 1,718 and 1,735 level as that could kill the desire to establish stock positions," it said.
The research house said a crossover of 1,735 would lift the market to the next hurdle at 1,745, adding that indicator wise, the MACD was above the 9-day moving average line.
"The analysis of overall market action on June 23 revealed that buying power was weaker than selling pressure.
"As such, the FBM KLCI would likely trade below the 1,726.86 level on June 24," said AllianceDBS Research.