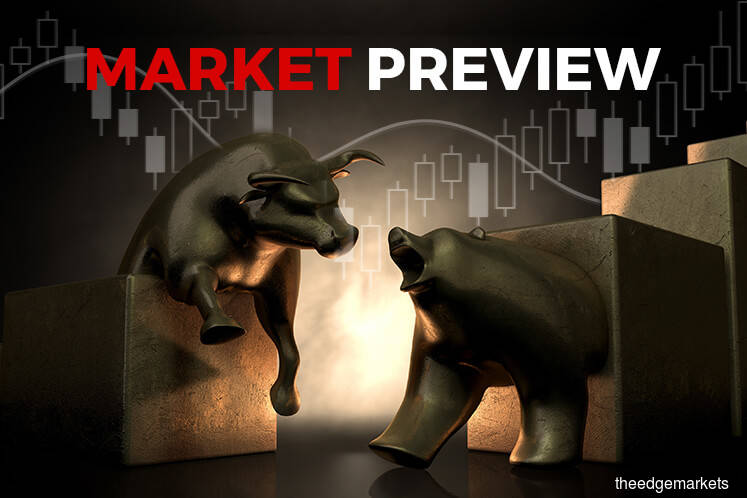 KUALA LUMPUR (Aug 13): The FBM KLCI is seen starting the week on a flat note and struggle to defend the 1,800-point level, tracking the weaker close at most global markets last Friday.
A plunge in the Turkish lira rocked global equities and emerging markets on Friday and fear of further fallout sent investors scurrying for safety in assets like the yen and U.S. government bonds, according to Reuters.
European shares and a gauge of global equity markets closed down more than 1 percent, while Wall Street also fell, though not as much. Germany's DAX index slid 2 percent, it said.
The Dow Jones Industrial Average fell 196.09 points, or 0.77 percent, to 25,313.14. The S&P 500 lost 20.3 points, or 0.71 percent, to 2,833.28 and the Nasdaq Composite dropped 52.67 points, or 0.67 percent, to 7,839.11, said Reuters.
Based on corporate announcements and news flow last Friday, stocks in focus today may include the following: Malaysia Smelting Corp Bhd, Westports Holdings Bhd, YFG Bhd, Marine & General Bhd, NWP Holdings Bhd, Minetech Resources Bhd, Green Packet Bhd, Malaysia Airports Holdings Bhd, PRG Holdings Bhd, CIMB Group Holdings Bhd, Utusan Melayu (Malaysia) Bhd, Versatile Creative Bhd, PLS Plantations Bhd, Petrol One Resources Bhd and Jadi Imaging Holdings Bhd.