This article first appeared in The Edge Financial Daily, on May 16, 2019.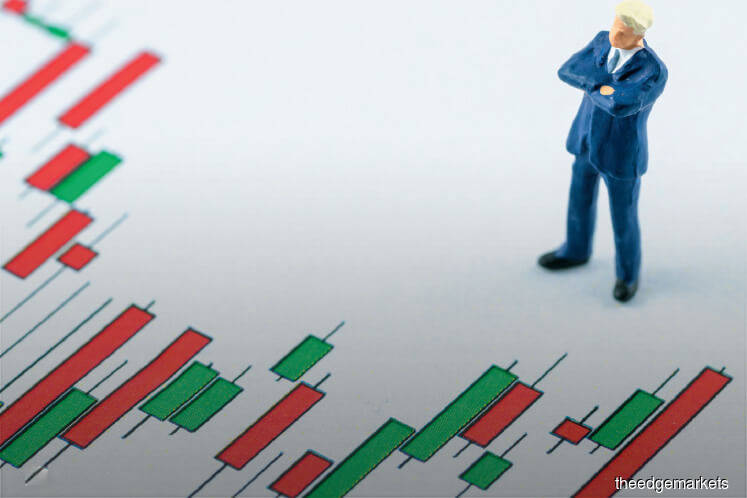 KUALA LUMPUR: After a week of heavy bleeding, the FBM KLCI returned to the black yesterday, rebounding 12.24 points or 0.77% to close at 1,611.43 points, tracking Tuesday's 0.82% reversal of the Dow Jones Industrial Average.
Gains were also recorded across most Asian markets yesterday, perhaps prompted in part by US President Donald Trump's latest comments on its ongoing trade war with China. "We have a good dialogue going," he was quoted by Reuters as saying.
But that the benchmark index recovering just a day after slipping below the 1,600 level suggests reasonable support for local blue chips, analysts said. The upswing could even be the start of a month-long rebound, according to Pong Teng Siew, the head of research at Inter-Pacific Securities. Pong said he was "pleasantly surprised" by the reversal yesterday which saw gainers outpacing decliners by nearly two to one, and is optimistic that the upswing is just the beginning of a month-long rebound.
"The primary driver is the positive comments from Trump on the potential outcome of trade talks with China. Secondly, Malaysian stocks have dropped to their support levels in terms of valuations," he told The Edge Financial Daily over the phone yesterday. As such, Pong suggested that there could still be a 50- to 60-point upside to the KLCI ahead of the Group of Twenty summit next month, when Trump and Chinese leader Xi Jinping are slated to meet.
To be held in Osaka, Japan on June 28 to 29, the summit is the next glimmer of hope for investors looking for an end to the trade spat.
Kenny Yee, the head of research at Rakuten Trade, opined that market volatility would continue to persist so long as the US and China have yet to come to a resolution. "I reckon the magnitude of market movements should lessen as investors may be getting used to the news," he said.
"[But] the rebound today (yesterday) shows that the local bourse is still well supported at the 1,600 level. Hence, anything below [that level] should present investors with an excellent opportunity to buy."
Blue chips on China's CSI 300 Index climbed 2.25% yesterday as weaker-than-expected economic data suggested that the republic would be more likely to increase its stimulus initiatives.
On the other hand, Asean stock markets including Thailand's SET Index, the Jakarta Composite Index and Singapore's Straits Times Index continued to slip.
Trump's raising of tariffs on US$200 billion (RM834 billion) worth of Chinese goods last week prompted China to retaliate with increased tariffs on US$60 billion worth of American goods effective June 1. Late on Tuesday, both the US and China said they would continue with the trade negotiations.