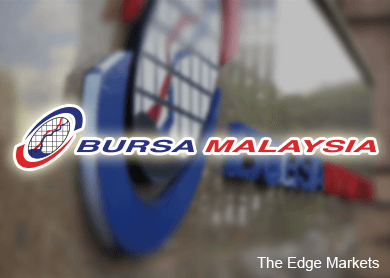 KUALA LUMPUR (July 8): FBM KLCI put warrants surged among top gainers, as the broader market fell on Malaysian political uncertainties, Greece's debt crisis and China's stock market plunge.
Malaysia's political uncertainty comes at a time when investigation on 1Malaysia Development Bhd is in progress, amid allegations some US$700 million (RM2.66 billion) was deposited into Prime Minister Datuk Seri Najib Tun Razak's bank accounts.
Among KLCI put warrants, FBMKLCI-HS increased 16 sen or 28% to settle at 72.5 sen at 12:30pm, with some one million units having changed hands. The warrant was the eighth-largest gainer on Bursa Malaysia.
FBMKLCI-HK, the fifth most-active entity, rose one sen or 8% to 14 sen, with about 21 million warrants done.
 
For comparison, the KLCI fell 13.69 points or 0.8% to settle at 1,698.61.
Investors tend to capitalise on index put warrrant gains in a bear market, since the warrants would enable them to hedge against broader market losses.
In China, the Shanghai Composite fell 3.88%, while Hong Kong's Hang Seng dropped 4.2%. Japan's Nikkei 225 declined some 2%, while South Korea's Kospi was 1.03% lower.
Reuters reported Asian shares tumbled to a 1 1/2-year low on Wednesday and the safe-haven yen rallied, as Chinese stocks struggled to pull out of a tailspin, shaking investors already rattled by Greece's debt crisis.
The drop in China extended a savage correction that has clipped 30 percent off Chinese shares since mid-June, threatening a new blow to the country's already slowing economy, despite a slew of market support steps from Beijing.
"Today is all about China, with Greece in the background, now that it's been given a new deadline. Shanghai's early losses were like a cliff-dive, which had a huge impact on investor sentiment," Ayako Sera, senior market economist at Sumitomo Mitsui Trust Bank in Tokyo was quoted as saying.