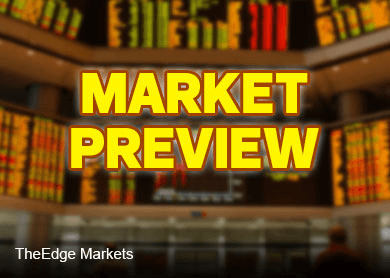 KUALA LUMPUR (June 9): The FBM KLCI is expected to extend its lacklustre run and consolidate further in line with the eaker overnight close at most global markets.
U.S. and European stocks declined on Monday as investors fretted about Greece and the timing of a U.S. rate hike, while bond yields rose and the dollar fell, according to Reuters.
The U.S. currency extended its decline in the afternoon on skepticism about the American economy even after President Barack Obama denied a wire-service report that claimed to cite his remarks on the greenback's strength, it said.
Local investor sentiment took a beating on Monday with the ringgit slipping to  nine-year low versus the US dollar, and with analyts predicting that it could breach the 3.80 level against the greenback, sentiment is unlikely to pick up firmly in the immediate term.
AffinIB vice president and head of retail research Datuk Dr Nazri Khan said that the uncertainty of Ringgit Malaysia and the current political development have also further dampen the market sentiment," he added. 
Nazri, who is also president of the Malaysian Association of Technical Analyts advised investors to stand aside until the market make a trend to bottom, which was between the range of 1680 points and 1650 points. 
"Going forward, the ringgit's direction played a significant role in the domestic market performance," he said.