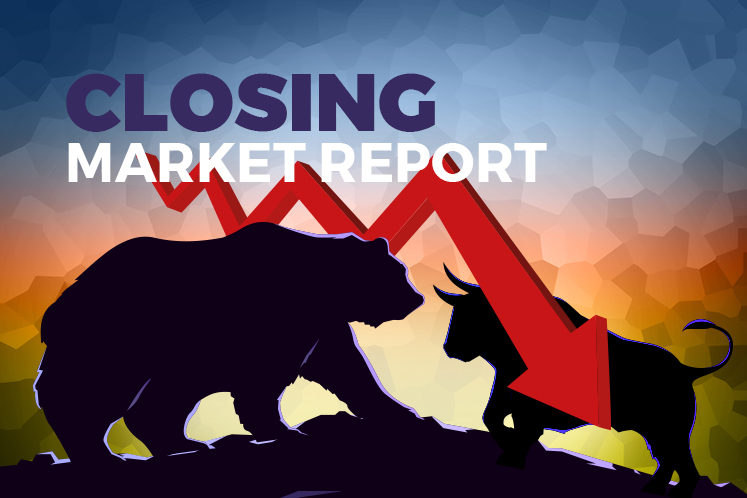 KUALA LUMPUR (Jan 23): The FBM KLCI closed down 3.54 points or 0.22% today at 1,574.44 in line with weakness across global equities as China's coronavirus outbreak hit sentiment ahead of the Chinese New Year holidays.
Malaysian shares also took cue from Bank Negara Malaysia's (BNM) overnight policy rate (OPR) cut to 2.75% from 3% yesterday. Today, analysts said the OPR cut is negative for banks but positive for real estate investment trusts (REIT).
China's Wuhan city is the epicentre of the new coronavirus outbreak. Reuters reported today that authorities in Wuhan, the epicentre of the coronavirus outbreak that has killed 17 and infected nearly 600 people, shut urban transport networks and suspended outgoing flights.
It was reported that the outbreak posed bigger downside risks in China's sequential economic growth, as consumption and the service sector is a bigger part of the economy. "Airline shares continued to weaken, with Air China, China Eastern Airlines and China Southern Airlines dropping more than 3% each," Reuters reported.
In Malaysia, Malacca Securities Sdn Bhd senior analyst Kenneth Leong told theedgemarkets.com that local shares were mainly impacted by news on the  coronavirus outbreak, which sparked concerns across Asian equities.
 
"Following the renewed weakness, we may see the (KLCI's) downside persisting as investors opt to lock in any recent gains ahead of the Lunar New Year break," Leong said.
Across Bursa Malaysia today, 2.3 billion shares worth RM1.75 billion were traded. Top decliners included BLD Plantation Bhd, Petronas Dagangan Bhd and Hong Leong Financial Group Bhd.
Top gainers included Icon Offshore Bhd and KLCCP Stapled Group, which comprises KLCC Property Holdings Berhad and KLCC REIT shares.
Hong Leong Investment Bank Bhd analyst Jeremy Goh wrote in a note today: "Sectorial wise, this (OPR cut) is negative for banks but positive for REITs. Broadly, the 25 bps OPR cut is negative for the KLCI by virtue of the index's heavyweight banking sector (due to) net interest margin compression concerns.
 
"On the possible sector positives, a dovish setting should generally spur interest in REITs in which we are OVERWEIGHT on. Although data points on the KL-REIT index are limited (only began in Oct 2017), its broad inverse relationship to OPR is still visible," Goh said.
Earlier this month, Hong Leong analyst Nazira Abdullah wrote in a note that the defensive appeal of REITs (via dividends) should stand out, given the uncertainties from external headwinds and risk aversion in the equity market.
"Furthermore, an easing interest rate environment will result in lower borrowing costs for REITs to acquire future assets to encourage more acquisitions," she said.
Today, Bursa's REIT index closed up 3.44 points or 0.35% at 976.57 among a few gaining indices across the bourse as investors looked ahead to the Chinese New Year, which starts on Saturday (Jan 25).
Bursa said in a statement that for tomorrow (Jan 24), trading on the exchange will be opened for the morning session only. "There will be no trading in the afternoon session," it said.
Bursa also said the group and its subsidiaries will be closed on Monday (Jan 27) in place of the Chinese New Year holiday which falls on Sunday (Jan 26).
"Bursa Malaysia and its subsidiaries will resume operations on Tuesday, Jan 28," it said.