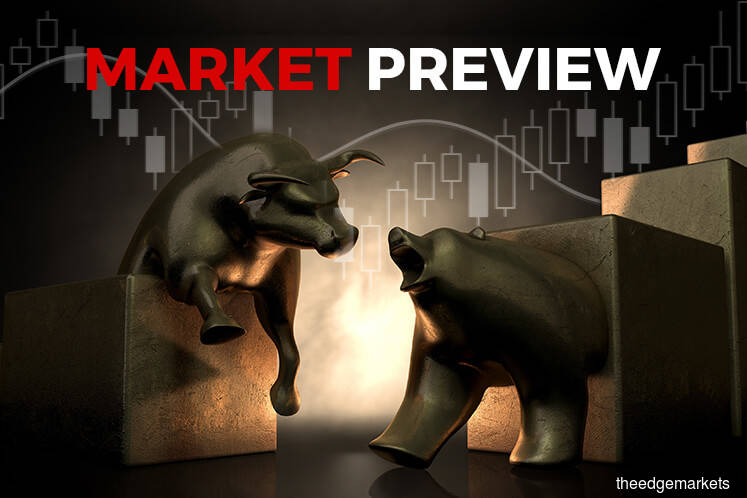 KUALA LUMPUR (Sept 18): The FBM KLCI is set to drift higher today, tracking gains at most global markets last Friday, with immediate hurdle at 1,793 points.
A gauge of global equities rose and shares on Wall Street set new highs on Friday as investors shrugged off the latest missile test by North Korea, while the dollar eased on unexpected weak economic data that dimmed the likelihood for a U.S. rate hike, according to Reuters.
New closing highs were set by the Dow and the S&P 500, which closed above the 2,500-mark for the first time. The Nasdaq set an intraday record on a jump in technology shares, it said.
On Wall Street, the Dow Jones Industrial Average rose 64.86 points, or 0.29 percent, to 22,268.34. The S&P 500 gained 4.61 points, or 0.18 percent, to 2,500.23 and the Nasdaq Composite added 19.38 points, or 0.3 percent, to 6,448.47, it said.
AllianceDBS Research in its evening edition last Friday said that dampened by the down close in the preceding day, the FBM KLCI had on Sept 15 traded lower to 1,776.87. Under the persistent selling interest, the benchmark index was in the red throughout most of the trading sessions before rebounding to settle at the day's high of 1,786.33 (up 4.96 points or 0.28%) ahead of weekend.
"In the broader market, losers outnumbered gainers with 509 stocks ending lower and 369 stocks finishing higher. That gave a market breadth of 0.72 indicating the bears were in control," it said.
AllianceDBS Research said the market made a lower low again on Sept 15 with the benchmark index dipped below the 1,780 level. "But the benchmark index did not go far down as market participants chose to be conservative in their selling game.
"This can be seen from the day's low of 1,776.87. At the low of 1,776.87, the market had given back about 60% of its recent gains measuring from the low of 1,766 (5 Sep 2017) to the high of 1,793 (13 Sep 2017).
"At a 61.8% retracement, the benchmark index would trade down to a low of 1,772.6," it said.
The research house said following the rebound to close at the day's high of 1,786.33 on Sept 15, supportive buying interest apparently had made their presence see, and there should thus be buying attempt again with immediate hurdle at 1,793.
"The analysis of overall market action on Sept 15 revealed that buying power was stronger than selling pressure.
"As such, the FBM KLCI would likely trade above the 1,786.33 level on Sept 18," said AllianceDBS Research.
Based on corporate announcements and news flow last Friday, stocks in focus today may include: Daya Materials Bhd, Accsoft Technology Bhd, Berjaya Corp Bhd, Berjaya Food Bhd, DRB-Hicom Bhd, Kimlun Corp Bhd, Omesti Bhd, AirAsia Bhd, Hibiscus Petroleum Bhd and Scomi Group Bhd.