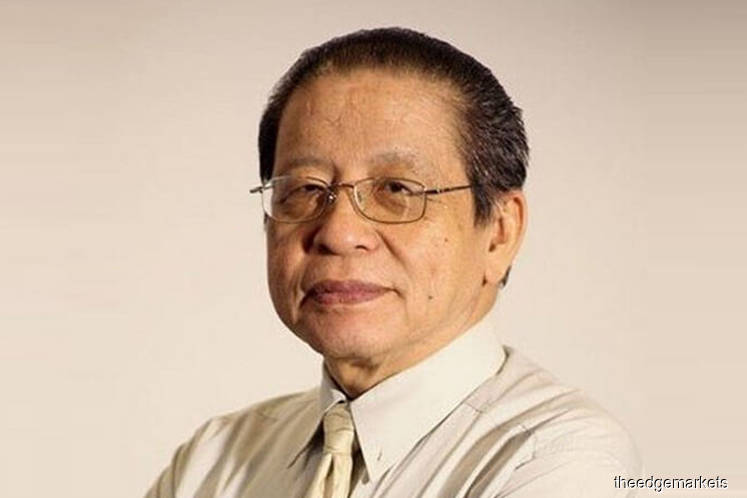 KUALA LUMPUR (June 24): DAP leader Lim Kit Siang and former Inspector-General of Police (IGP) Tun Mohammed Hanif Omar were instructed to make an appearance in court on Aug 28, after both parties have failed to settle their dispute out of court.
Lim, 78, filed a defamation suit against Mohammed Hanif over a speech by the latter at a convention last September.
Lawyer Rayveni Asogan, who acted for Lim, said both parties have indicated to High Court Judge Datuk Azimah Omar today that they had failed to reach a settlement.
"Thus, the judge has instructed us to bring the clients (Lim and Mohammed Hanif) to the court. She wants to see them and see whether she is able to work something out.
"Otherwise, the case will proceed with the trial," Rayveni told reporters after the matter was called for case management in chambers today.
Lim filed the suit against Mohammed Hanif, who is the sole defendant, on Oct 17 last year, claiming that the former IGP had defamed him in a speech at the 'Karamah Bangsa' convention at Universiti Teknologi Mara (UiTM) in Shah Alam on Sept 6 last year, which was published by a Malay daily Sinar Harian on the same day.
In the statement of claim, Lim, who is Iskandar Puteri Member of Parliament, stated that Mohammed Hanif had wrongfully and maliciously caused the alleged defamatory words to be published on the news portal Malaysiakini and Free Malaysia Today on the same day as well as on the next day.
Lim claimed that the alleged defamatory words, among others, were intended to mean that he was responsible and intended to order DAP to split Peninsular Malaysia into two parts with the intention of separating the Malay and Chinese community.
He also claimed that the alleged defamatory words had affected his reputation as a member of parliament and public figure.
Lim said a letter dated Sept 12, 2018, was sent to Mohammed Hanif seeking that he retract the alleged defamatory words and apologise.
However, Mohammed Hanif responded to the letter, denying that he made the alleged defamatory words against Lim.
Lim is seeking, among others, for Mohammed Hanif to apologise and withdraw the alleged defamatory statements, as well as an injunction for the former IGP to not repeat or publish the words again.
He is also seeking general, aggravated and exemplary damages.
Lawyer Datuk M Muralee Menon appeared on behalf of the former IGP today.