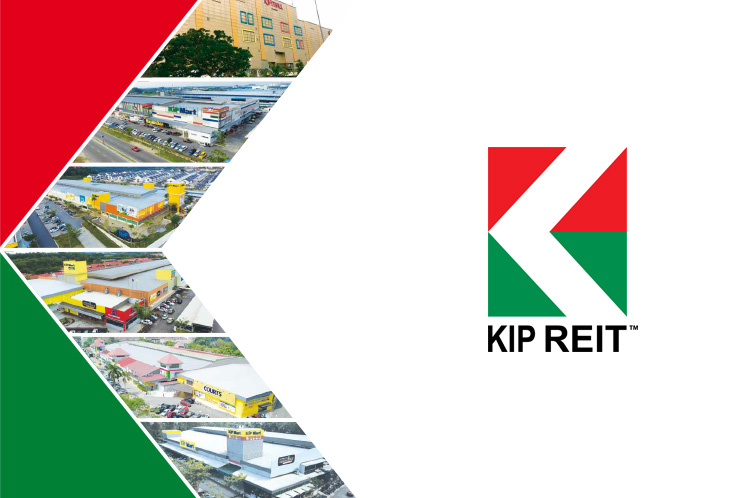 KUALA LUMPUR (Jan 30): KIP REIT Management Sdn Bhd chief executive officer (CEO) Lim Han Gie has opted not to extend his contract, and will retire from the position tomorrow (Jan 31) at 60 years old.
KIP REIT Management is the manager of KIP Real Estate Investment Trust (REIT).
According to KIP REIT's Annual Report 2017, Lim was appointed to his current role on June 1, 2016. He has 30 years of working experience in the field of architecture, project management, property development, and retail leasing management.
In 2001, he joined the KIP group of companies as the general manager overseeing the property development projects and the operations of KiP Marts in Malaysia's southern region. He is also actively involved in project management and development, with an emphasis on community-centric and neighbourhood shopping centres. He was involved in the implementation of the KiP Mart business model and has led the introduction of three KiP Marts which are located in Tampoi, Kota Tinggi and Masai, all located in Johor. He was also involved in the formation of KIP REIT.
Prior to joining the KIP group of companies, Lim joined Macquarie (HK) Property Services Ltd from 1999 to 2000 as general manager, overseeing housing developments in Shanghai.
In a separate filing with Bursa Malaysia today, KIP REIT said its chief financial officer (CFO) Chan Heng Wah, 62, will be appointed acting CEO of KIP REIT Management effective Feb 1.
"He will assume the position of CEO pending the approval by the Securities Commission," said KIP REIT.
Chan has been with KIP Group of companies for over 10 years, said KIP REIT, and has been one of the key members during its initial public offering exercise.
"He also brings to KIP REIT Management more than 20 years of financial exposure in corporate planning, taxation, treasury, finance, accounting, stand-alone credit card operations, timesharing, resort management, business operations management and property development," it added.
In another filing, KIP REIT has appointed Chin Suan Yong, 48, to take on the role of acting CFO in KIP REIT Management, also effective Feb 1.
Chin was formerly CFO of Country Heights Holdings Bhd. He also served as head of group internal audit in IOI Corp Bhd from 2011 to 2015. Subsequently, he joined Malayan United Industries Bhd in 2015 as group financial controller until 2017.
KIP REIT units rose 1 sen or 1.19% to 85 sen today, giving it a market capitalisation of RM429.51 million.