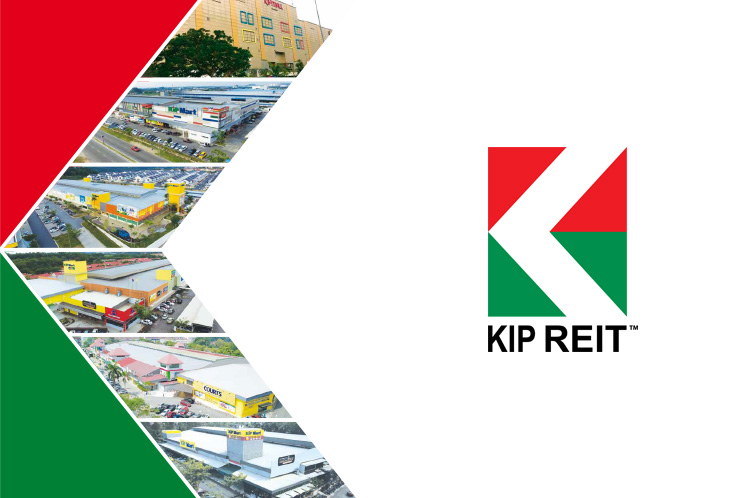 KUALA LUMPUR (July 29): KIP Real Estate Investment Trust's (KIP REIT) net property income (NPI) grew 17% to RM13.23 million for the fourth financial quarter ended June 30, 2020 (4QFY20), from RM11.31 million a year ago.
The growth, KIP REIT said, was largely underpinned by 11 months' income contribution arising from the acquisition of AEON Mall Kinta City (AMKC), but partially offset by the amortisation of rental rebates. The rebates were given to eligible non-essential tenants during the Movement Control Order (MCO) period, which amounted to RM1.6 million, KIP REIT's statement showed.
It noted that the 25.1% year-on-year decline in property operating expenses also lifted the REITs' net property income for the quarter. The property operating expenses recorded RM3.67 million in 4QFY20, down from RM4.9 million a year ago, mainly due to lower utilities expenses and better cost management.
Nonetheless, KIP REIT recorded a net loss of RM4.9 million, against a net profit of RM11.53 million a year ago, due to the unrealised fair value loss of RM13.2 million on the annual valuation exercise, in contrast to an RM3.4 million gain in 4QFY19.
Quarterly gross revenue increased by 4.3% to RM16.9 million, from RM16.2 million in 4QFY19.
For the full year ended June 30, 2020 (FY20), KIP REIT's net property income went up 33.5% to RM56.02 million from RM41.95 million in 2018, as gross revenue expanded 18.2% to RM74.54 million from RM63.07 million.
KIP REIT declared a final distribution per unit (DPU) of 1.53 sen, amounting to 103% of 4QFY20 distributable income or RM7.73 million, payable on Aug 27.
Annual DPU for the full year ended June 30, 2020 (FY2020) was 6.18 sen per unit, which is higher against 6.03 sen in FY19. The DPU for FY20 represents an annualised distribution yield of 7.6%, based on KIP REIT's closing unit price of 81.5 sen today.
Datuk Chew Lak Seong, managing director of KIP REIT Management Sdn Bhd, the manager of KIP REIT, said the MCO has significantly affected retail businesses as general consumer sentiment has dipped.
Notwithstanding this, the near-term headwinds in relation to Covid-19 and the many challenges ahead, Chew said the group remains optimistic owing to KIP REIT's unique positioning of community-centric malls that specifically focus on daily necessities. This segment is expected to recover comparatively quicker than other peers in the industry
"KIP REIT will remain vigilant on managing cash flow and exercising financial discipline to continue delivering value to our unitholders. Operationally, the Manager will continue to focus on a leasing strategy aimed at the provision of daily necessities to the local communities surrounding KIP REIT's portfolio. During this period, proactive lease management, tenant retention and maintaining a strong balance sheet remain our top priorities.
"As the impact of Covid-19 is currently fluid and evolving, the manager will continue to monitor the situation and adopt appropriate strategies accordingly to further encourage long term partnerships with tenants and ultimately ensure the long-term sustainability of KIP REIT," he added.
KIP REIT units closed 0.5 sen higher at 81.5 sen, valuing it at RM411.82 million. Some 141,000 units were traded. The REIT has rebounded 27% from its recent low of 64 sen in March.