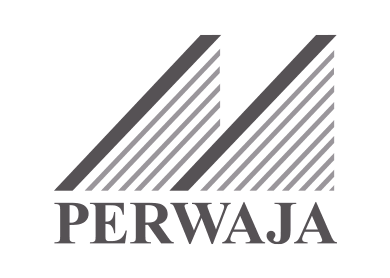 KUALA LUMPUR (Dec 31): Kinsteel Bhd's managing director (MD) and major shareholder Tan Sri Pheng Yin Huah has quit as Perwaja Holdings Bhd's MD, and so did his sons Datuk Pheng Chin Guan as chief executive officer and executive director of Perwaja, as well as Pheng Chin Huat and Pheng Chun Shiun as non-independent non-executive directors of Perwaja.
Meanwhile, following Kinsteel's reduction of equity interest in Perwaja to a 31.25% stake, and with its cessation of management control of the latter, Perwaja is no longer a subsidiary of Kinsteel.
In a filing with Bursa Malaysia, Kinsteel said it had reduced its interests in Perwaja substantially, following the disposal of 34.1 million shares or a 6.09% stake in Perwaja in the open market from Dec 19 to 30, "for a total cash consideration of RM1.82 million only".
The total consideration of RM1.82 million translates to an average of 5.3 sen per share. During the month of December, Perwaja's shares closed between 4.5 sen to 8.5 sen.
Kinsteel has held a 37.34% stake in Perwaja, since the latter was listed in 2008.
"Following Kinsteel's reduced shareholdings in Perwaja and the resignations of the abovementioned Perwaja directors, Kinsteel ceased to have management control of Perwaja, with effect from Dec 31, 2014," Kinsteel said.
"Hence, Perwaja will cease to be a subsidiary and shall remain as an associate company of Kinsteel, with effect from Dec 31, 2014," it added.
Kinsteel said in line with its reduction of shareholdings in Perwaja, some of Perwaja's board members (who are also directors or alternate director of Kinsteel, as at Dec 30) — in addition to the Pheng family members mentioned above — have resigned from their respective positions in Perwaja effective Dec 31.
It is worth noting that Datuk Ong Tee Thong has also resigned as Perwaja's group executive chairman, but will continue to remain as a non-independent non-executive director.
Nevertheless, while the senior Pheng has resigned as MD of Perwaja, he will continue to remain as a non-independent non-executive director.
Meanwhile, over at Kinsteel's board, Datin Hong Cheng Guat, who is the sister of the senior Pheng, has resigned as a director. Hong cited the reason as "to streamline board composition".
Kinsteel closed unchanged at 15 sen, giving it a market capitalisation of RM157.40 million.
Perwaja closed up 0.5 sen or 11.11% at 5 sen, with a market capitalisation of only RM28 million.