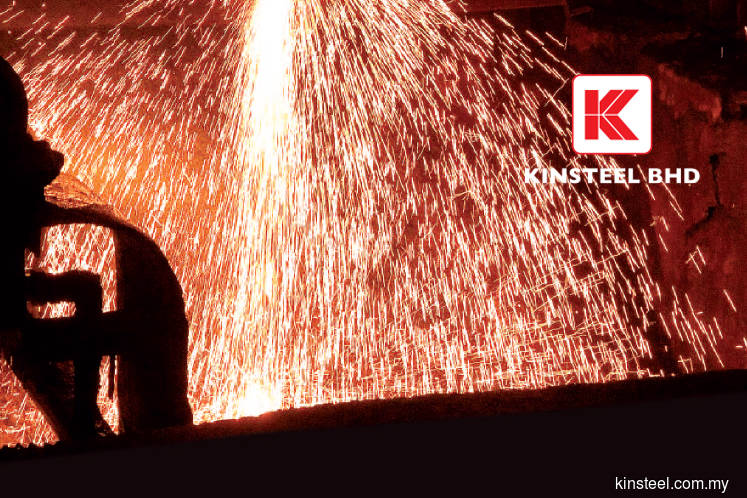 KUALA LUMPUR (Feb 3): Kinsteel Bhd has been granted a further three-month extension by Bursa Malaysia Securities Bhd, until April 30, to submit a regularisation plan to the relevant authorities.
This marks the third postponement by the Practice Note 17 (PN17) company. The initial deadline was June 30, 2018 and this was subsequently extended to Dec 31, 2019.
In a filing today, Kinsteel said Bursa Malaysia will proceed to delist the company's shares if it fails to submit the regularisation plan by April 30 or to obtain approval for the implementation of the plan.
The same fate awaits the company if it does not appeal within the timeframe and succeed in its appeal, or if it fails to implement the regularisation plan within the timeframe or extended timeframes stipulated by the relevant authorities.
If the company triggers any of the events, its securities will be removed from the official list of Bursa Securities after two market days from the date the company is notified by the bourse.
Kinsteel had been classified as a PN17 company since Oct 27, 2016, after its auditors expressed a disclaimer of opinion in its audited financial statements for the financial year ended June 30, 2016, when its current liabilities exceeded current assets, while it continued to incur losses.
Kinsteel's share trade was suspended since Jan 5, 2018. The counter was last traded at 0.5 sen, giving it a market capitalisation of RM5.13 million.