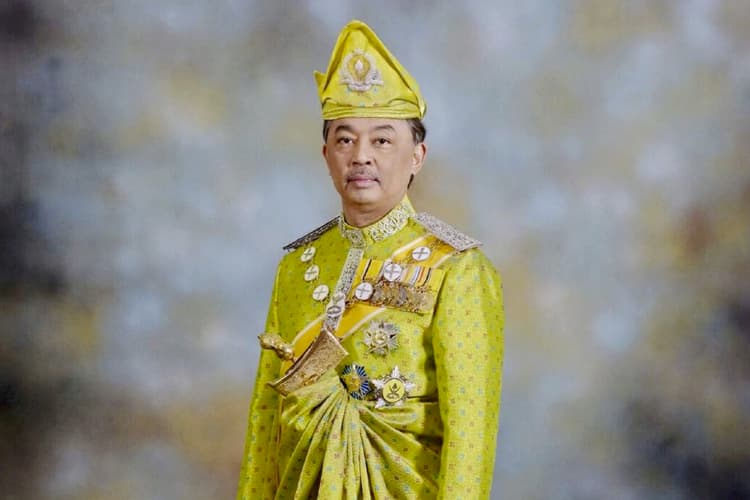 MELAKA (May 17): Yang di-Pertuan Agong Al-Sultan Abdullah Ri'ayatuddin Al-Mustafa Billah Shah wants to organise a discourse involving state muftis, directors of Islamic religious departments and Syarie chief judges to strengthen the administration of Islamic religious institutions.
His Majesty said the discourse could serve as the platform for administrators of such institutions to be consistently engaged in ensuring that all aspects of the administration would be better and more efficient.
"I think that the administration of Islamic religious institutions can be strengthened and become more efficient through a discourse among the states.
"By taking this approach, we can share and exchange our experiences to achieve a common goal," Sultan Abdullah said after gracing the briefing on Melaka Islamic Religious Council (MAIM) here today.
The briefing was given by Chief Minister Adly Zahari, who is also MAIM chairman.
Also present were Melaka Governor Tun Dr Mohd Khalil Yaakob, Entrepreneur Development Minister Datuk Seri Mohd Redzuan Yusof and the state executive council members.
Sultan Abdullah said the tentative date for the discourse is on June 18 at the Istana Negara, Kuala Lumpur. 
His Majesty said the event would also give the opportunity to leaders and administrators of state Islamic religious institutions to interact and inform him about their latest development.
Good suggestions and ideas from the discourse will be submitted to the Conference of Rulers as an opinion from the administrators of the institutions.
"The Conference of the Rulers will hold or always hold a meeting once in every three months and this means the discourse will be held before that meeting," Sultan Abdullah added.