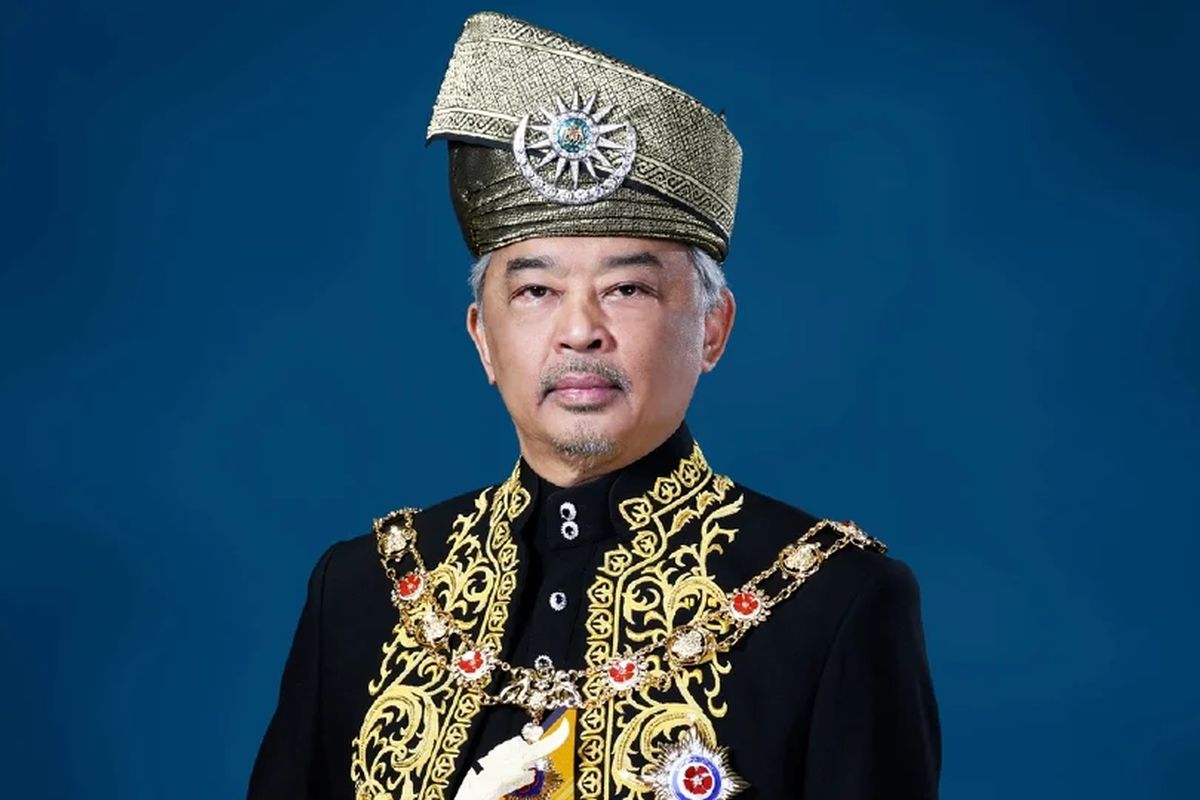 KUALA LUMPUR (Nov 23): With the Westminster constitutional conventions as guidelines for navigation when no person or party is able to obtain or retain an absolute majority in Parliament, the Yang di-Pertuan Agong Al-Sultan Abdullah Ri'ayatuddin Al-Mustafa Billah Shah is not legally bound to follow them.
A Special Meeting of the Malay Rulers will be held on Thursday (Nov 24) for the King to seek the views of the Malay Rulers after Malaysia continues to face a deadlock on the formation of the new Federal Government since the 15th General Election (GE15) on Saturday (Nov 19).
Constitutional expert Universiti Malaya Emeritus Professor Datuk Dr Shad Saleem Faruqi said His Majesty is entitled to consult anyone on the matter in playing his role as a politically impartial constitutional monarch to his rakyat.
However, the advice from those the Yang di-Pertuan Agong consulted, which could consist of retired party elders, the Attorney-General, experts and the Malay Rulers is also not binding on him.
"How it will work out (in the Special Meeting) is a matter of speculation. But there is absolutely nothing improper about the King consulting with the Conference of Rulers on issues affecting the nation," Shad Saleem told The Edge.
"The present King is known for his consultative approach since the political uncertainty and the Covid-19 crisis of 2020," he added.
The professor said there are no ideal solutions in a hung Parliament, which is the result of the GE15 when no coalition managed to obtain at least 112 out of the 222 Parliamentary seats, commanding a majority and forming the Government.
"The situation is especially challenging because the Constitution is thunderously silent about the situation. Being a constitutional monarch, the King cannot rule in person. He has to have a Prime Minister (PM) to advise him," Shad Saleem said.
Based on the Westminster constitutional conventions, it is that the caretaker PM first remains at the helm pending the search for a new successor, Shad Saleem explained.
He said that the caretaker PM may be given the first chance to assemble a working majority. And if the caretaker PM fails, the party or coalition with the largest number of seats is normally given the chance to cobble together a workable government with adequate support in Parliament.
If that fails too, the party with the second largest vote gets its chance. And if that fails, the final option is that a minority government may be put in place to work out a suitable arrangement with the help of small factions.
Shad Saleem stated that minority governments are common in many parts of the world though unknown in Malaysia.
"These conventions are not laws but mere rules of political ethics. Their origin in Britain means that they may not be entirely suitable for us, for we have a supreme, written Constitution which differs in many respects from Britain's unwritten Constitution," he said.
On Tuesday, the King asked for an audience with Pakatan Harapan (PH) chief Datuk Seri Anwar Ibrahim and Perikatan Nasional (PN) chief Tan Sri Muhyiddin Yassin. According to Anwar, His Majesty had expressed a desire for an inclusive government.
"His advice to forge a unity government is indeed unprecedented but commendable. Many, though not all, of the coalitions at Federal and state level have experience with power sharing in a multiracial and multiregional settings," Shad Saleem commented.
In addition, Sunway University political scientist Professor Wong Chin Huat said a unity government seems to be on the cards, but what remains unknown is which coalition will lead it.
He believed that parties are being given time to negotiate because the parties need to sort out their differences in order to produce a stable and lasting coalition government.
"In established parliamentary democracies, government formation in a hung parliament is to be resolved by parties entering negotiations with minimum intervention from heads of state," Wong told The Edge.
"Why? Parliamentary governments are party-based. Coalition governments require the allying parties to get along with each other during their cohabitation.
"They need to sort out the rules on their goals — what to do and what not to do — and their decision-making mechanism on undecided or new issues," Wong said.
He added that there is rightly no deadline stipulated for government formation in the Federal Constitution, and also no merit to impose a rigid timeline.
When Muhyiddin held a separate press conference on Tuesday after his audience with the King, the former Prime Minister said he was told by the King that PN's submission of statutory declarations (SDs) by 115 Members of Parliament (MPs) supporting him as next PM "was not enough".
"I don't know the reason behind this. But the proof is here," Muhyiddin said while showing a transparent folder which he claimed contained all the documents.
Wong said the practice of counting SDs is deeply flawed as Malaysia had experienced political instability after the Sheraton move in February 2020 that toppled the PH government formed in GE14 through defections.
"If it (SDs) worked, then the Muhyiddin Yassin government established by the SDs of allegedly 113 MPs on March 1, 2020, should have lasted its full term or would have dissolved the last Parliament," he said.
When Muhyiddin resigned in August 2021, the King then sought SDs among MPs to reveal their Prime Ministerial candidate. This was followed by an audience with each of the 114 MPs, said to support Barisan Nasional's (BN) Datuk Seri Ismail Sabri Yaakob as the ninth Prime Minister.
He said "government by SDs" this time round will go against the spirit of the Anti-Hopping Law passed unanimously by Parliament in July.
Thus, Wong advised the BN parliamentarians, deemed current kingmakers on the situation of government formation, to not make 30 individual choices but stay as a bloc to negotiate with other blocs on whether they support either PH or PN.
In GE15, PH won 82 seats, followed by PN with 73 seats, while BN obtained 30 seats. These are the top three coalitions with the highest number of seats won. PN has consistently voiced its refusal to work with PH.
Political risk consultancy Bower Group Asia's senior analyst Arinah Najwa Ahmad Said echoed Wong's preference to not rely on SDs.
"I believe it (Special Meeting of the Malay Rulers) should help give clarity on who is likely to have the support of legislators. The mandate of the people should be respected as well as proper governance. Hence, parties or coalitions with the most votes should be prioritised," Arinah told The Edge.
"The usage of SDs seems to be less transparent and constantly changing, hence rightly not taken at face value by the King which is why he asked for an audience with the MPs."
She said that the Anti Hopping Law has also made it complicated for MPs to indicate their support outside of party lines and has caused recent rifts within BN.
Get our comprehensive GE15 coverage here.
Kamarul Azhar Mohamad Azmi