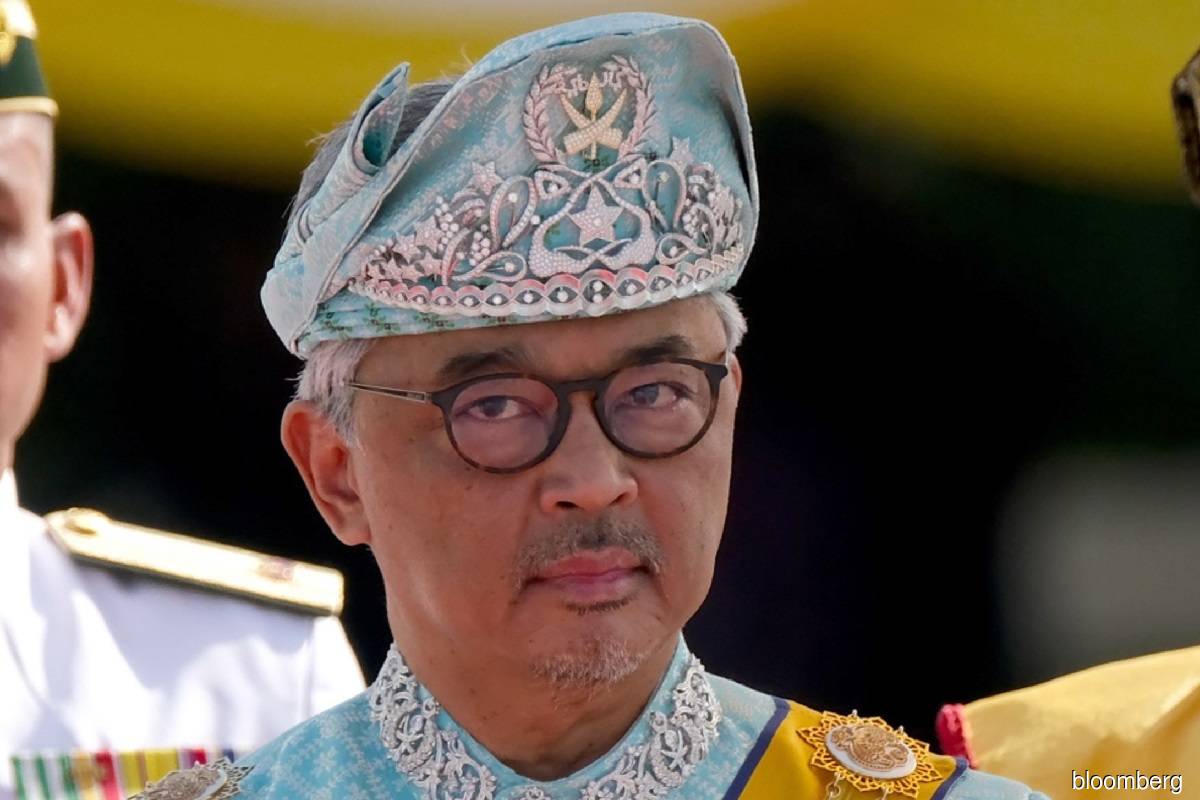 KUALA LUMPUR (Sept 15): The Yang di-Pertuan Agong expressed hope that the country's political turmoil will subside with the bipartisan memorandum of understanding (MoU) on political transformation and stability inked between the government and Pakatan Harapan (PH) on Monday (Sept 13).
In a statement today, Comptroller of the Royal Household Datuk Indera Ahmad Fadil Shamsuddin said Yang di-Pertuan Agong Al-Sultan Abdullah Ri'ayatuddin Al-Mustafa Billah Shah also hopeds that members of parliament can set aside their political agendas and unite to work towards addressing the Covid-19 pandemic in the interest of the people and country.
"His Majesty also expressed gratitude and delight with the historic approach of bipartisan cooperation forged through the MoU," he said.
The comptroller added that the King reiterated that his view is that the people should not be burdened with endless political turmoil at a time when the country is struggling with health issues and economic depression due to the Covid-19 pandemic.
"His Majesty advised all members of parliament to give priority to the welfare of the rakyat and the well-being of the country during the ongoing session of parliament.
"His Majesty also advised the lawmakers to return their focus to tackling the Covid-19 pandemic and bring hope to the rakyat and country," he added.
Ahmad Fadil said His Majesty expressed confidence that in line with political stability, increased vaccination rates as well as additional government assistance, the country's economic recovery process could be expedited as those factors are also key to the confidence of investors and relevant parties.
The comptroller said His Majesty also stressed that the government needs to expedite the formulation of business- and investor-friendly policies to further enhance the country's competitiveness.
Ahmad Fadil added that His Majesty also called on the people to show their solidarity and undivided support to the frontliners by staying disciplined in complying with all the standard operating procedures set by the government.