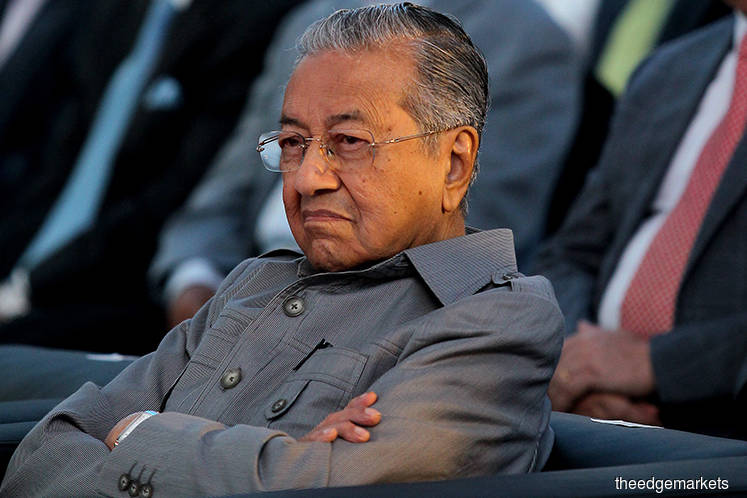 KUALA LUMPUR (Feb 24): The Yang Di-Pertuan Agong has accepted the resignation of Tun Dr Mahathir Mohamad as the prime minister (PM), according to the chief secretary to the government.
 
However, the King has appointed Dr Mahathir as the interim PM pending the appointment of a new PM in line with Article 43 (2)(a) of the Federal Constitution, said Datuk Seri Mohd Zuki Ali in a statement. 
 
"As such, during this period, he will manage the country's administration until a new prime minister is appointed and a new cabinet is formed," the statement added. 
 
Dr Mahathir resigned as PM at 1pm today, and also resigned as chairman of Parti Pribumi Bersatu Malaysia, the political party exited the ruling Pakatan Harapan (PH) coalition. 
 
With Bersatu's exit and the exodus of 11 MPs from PKR earlier today, PH lacks the simple majority to remain as the federal government. 
Read also:
Tun M is not behind this political drama, says Anwar