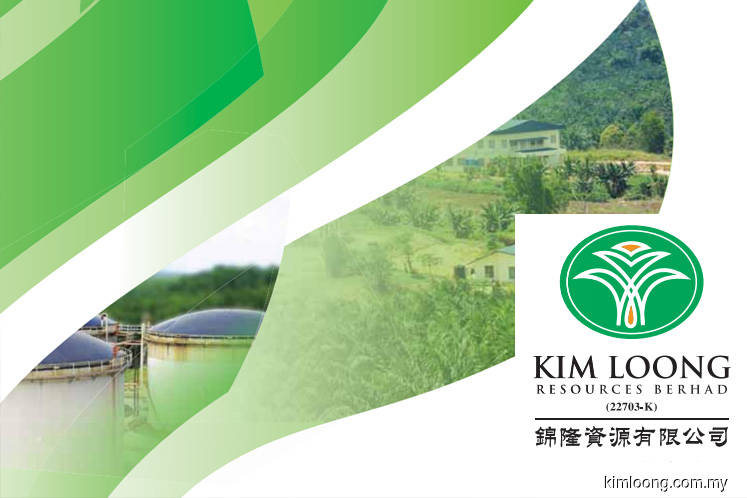 KUALA LUMPUR (March 26): Kim Loong Resources Bhd's net profit fell 83% to RM3.15 million or 0.34 sen per share in the fourth quarter ended Jan 31, 2019 (4QFY19), from RM18.28 million or 1.96 sen per share in the same quarter a year ago, no thanks lower average crude palm oil (CPO) prices.
It said in a stock exchange filing today that average palm oil prices fell 34% compared to the year-ago quarter, despite a marginal increase in fresh fruit bunches (FFB) production.
The substantial drop in CPO selling prices also affected the performance of its palm oil milling operations during the quarter, despite higher sales quantity recorded. On top of that, competition for crops in the Sandakan region also resulted in a squeeze in processing margin during the quarter.
The group's quarterly revenue came in 26% lower at RM198.52 million, versus RM269.81 million a year ago. Its board of directors proposed a final single-tier dividend of 3 sen per share in respect of FY19, payable on Aug 29, 2019.
For the full FY19, Kim Loong's net profit was down by 46% to RM52.12 million or 5.58 sen per share, from RM96.55 million or 10.34 sen per share in FY18, while revenue fell 19% to RM872.94 million from RM1.08 billion, due to a significantly lower average CPO prices as well as FFB production.
"The lower FFB production for the current year to-date as compared to last year was mainly attributable to the estates in Sabah which had shown a lower production over the relatively high production records in last year. A strong recovery of FFB production was recorded in the last year corresponding period.
"Nevertheless, the group's estates in Sabah have performed well in terms of achieving the FFB production target set," Kim Loong said.
On prospects, it expects to perform satisfactorily in FY20, with FFB production not expected to differ much compared with FY19 after taking into account an anticipated drop in production from certain areas due to replanting programmes, which will be cushioned by increasing yield from newly matured areas.
As for its milling operations, which achieved a record high processing quantity of 1.48 million metric tonne of FFB in FY19, management is optimistic that the three mills in the group could continue to maintain a high utilisation of processing capacity in FY20.
"We are of the view that CPO price could be moving higher from the current level of RM2,000 per MT considering production trends would be entering low yield cycle in the first half of 2019," added Kim Loong.
Kim Loong shares closed one sen higher at RM1.26 today, giving it a market capitalisation of RM1.18 billion.