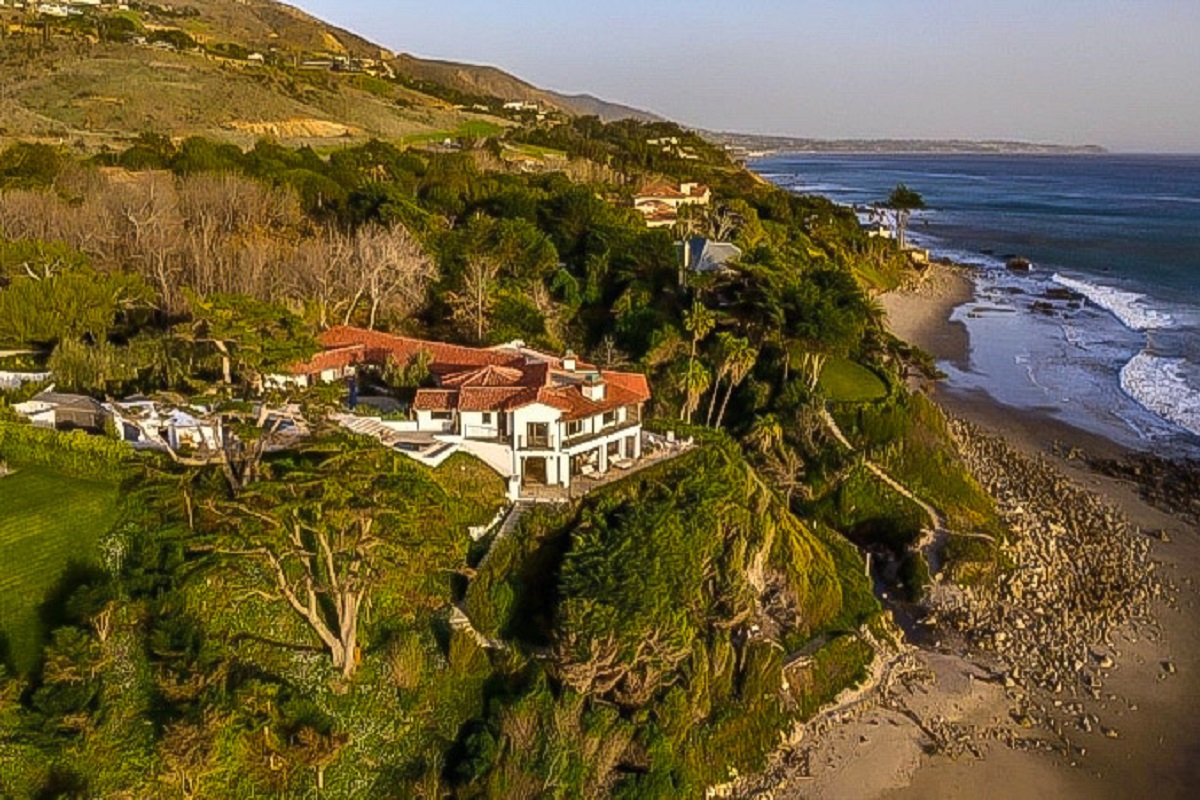 KUALA LUMPUR (Sept 22): Television personality Kim Kardashian has purchased supermodel Cindy Crawford's US$70.4 million (RM321.73 million) home in Malibu, California.
Kardashian's new residence in the beach city that spans 7,450 sq ft and sits on 3.2 acres (1.29 hectares) of landscaped grounds is the most expensive home sold in Malibu this year, and the fourth priciest home sold in California.
The two-storey building has an airy main floor plan that combines the living room, den, dining area, and gourmet kitchen. 
The grand master suite includes a fireplace and sitting area, as well as dual spa-like bathrooms and a walk-in closet. The other bedrooms have en suites, and one has a private entrance, bathroom, and kitchen. 
A gym with vaulted ceilings and a media room round out her oceanfront villa's amenities.
Additionally, a pool and spa, including a cabana with its own fireplace, tennis courts, and multiple outdoor decks provide options for entertaining and enjoying Malibu's iconic sunsets.
A private pathway leads down to El Sol Beach's white sands, which are only accessible to the neighbourhood's handful of surrounding mansions.
The Malibu Riding and Tennis Club and the famous Paradise Cove Beach Cafe are the nearby entertainment options, with boutiques and restaurants at the Malibu Country Mart, which is a fifteen-minute drive down the coast.
Geographically, Kardashian's Malibu home will keep her close to fellow celebrities, which include Lady Gaga, Courtney Cox, Leonardo DiCaprio, and Cher. It also includes Crawford herself, who lives next door to Kardashian's new home.