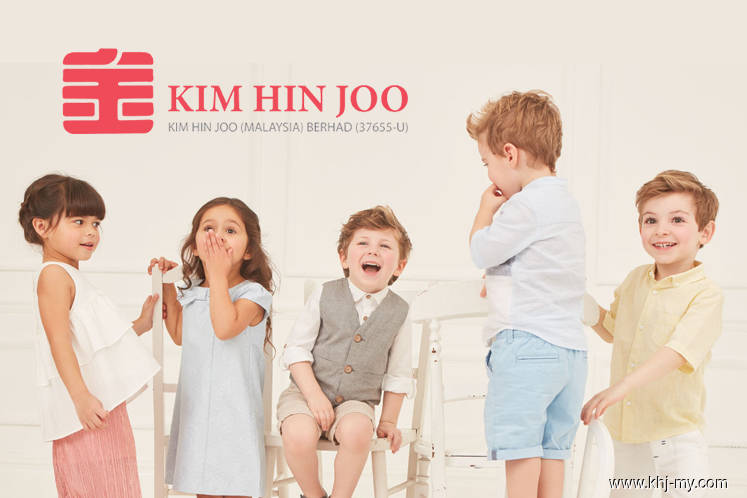 KUALA LUMPUR (June 26): Kim Hin Joo (M) Bhd, a leading retailer of baby, children's and maternity products in Malaysia through its Mothercare outlets, has ventured into the toys sector by opening The Entertainer, a United Kingdom-based (UK) retailer, in Sunway Pyramid today.
It is also allocating RM1.6 million to RM1.8 million capital expenditure (capex) to open another two outlets by year-end.
Chairman Pang Kim Hin, said the capex for the first store was RM600,000 while the investment for the second store would be around RM500,000, adding that would be the average cost of opening a store.
"As much as possible, we would want The Entertainer next to Mothercare, because there would be shared resources such as staff deployment," he said in a virtual press conference here today.  
He said the company plans to open the Entertainer at Suria Sabah, Kota Kinabalu and an undisclosed location this financial year.  Pang said The Entertainer is the UK's largest chain of toy stores catering to children between two and 12 years old.
The company is diversifying into the toys sector to complement its existing retail business of maternity and baby products and making available a comprehensive range of toy offerings to its existing customer base with older children.
"There is a lot of synergy with Mothercare, as we sell toys to children up to three years old and (previously) anything after that (age) we had to pass to our competitors.
"So now, we can keep it between the family, with the same customer base and up to 12 years old.  
"We are of the view that the introduction of The Entertainer outlets in Malaysia will contribute to an increase in sales over the coming two to three years as it fulfils a niche for toys catering to children of toddler age up to 12 years old. 
"Previously, our existing market reach and product offerings mainly catered to children up to six years of age, but we are now able to widen our retail offerings to include older children, particularly those in the 6-12 years age bracket," he said, adding that the company also plans to allocate RM3 million for information technology (IT) infrastructure.
"We are currently revamping our back-end IT support systems to provide our e-commerce platforms (with) better support and reach in anticipation of accelerated shifts in consumer behaviour to more e-commerce spending. 
"Our business growth for 2020 is off to a very promising start, as it's supported by the new products under The Entertainer," said Pang. 
Besides the opening of The Entertainer outlet in Sunway Pyramid, the company is taking measures to ensure that its business remains sustainable, and is taking the necessary steps to mitigate the impact of the Covid-19 pandemic.