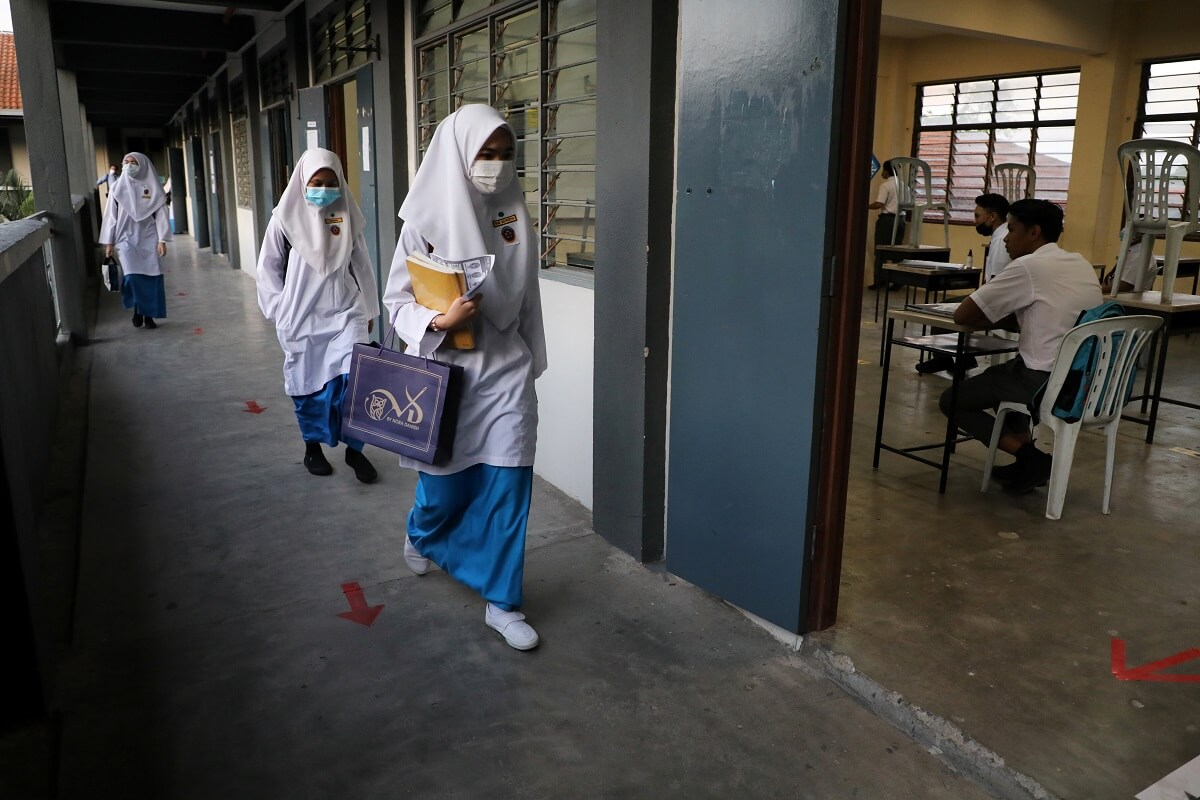 KUALA LUMPUR (Nov 19): The government has increased its budget allocation for the Supplementary Food Programme (Rancangan Makanan Tambahan or RMT) to RM420 million in the National Budget 2021, a substantial rise compared with RM295 million for this year. The rationale is to ensure that the students who have been enrolled into the programme will have supply of fresh milk everyday, instead of only two days in a week currently, among others.
However, with children studying from home most of this year due to the Covid-19 pandemic, the spotlight is cast on the unused allocation for the RMT in 2020.
"Usually the programme is such that it is channelled to the kids at school. What about this year? Any unused budget this year from it should be used in the new school year to expand coverage," said Khazanah Research Institute's (KRI) senior research associate Hawati Abdul Hamid.
According to UNICEF Malaysia, about half a million schoolchildren from low-income households are enrolled in supplementary meal programmes in school. RMT is one of the school feeding programmes in the country.
"The closure of schools [due to the Covid-19 pandemic] could deprive them of their optimal nutritional intake, negatively affecting their growth," UNICEF Malaysia said in a report in July.
In the recent tabling of Budget 2021, RM420 million was allocated for the RMT. The allocation of RM420 million in Budget 2021 is 42% higher compared with RM295 million in Budget 2020 and RM289 million in 2019. Part of the increment will be spent to ensure there is daily milk supply to kids.
Using UNICEF Malaysia's data of 500,000 schoolchildren from low-income households as a yardstick and 194 school days in 2021, the RM420 million allocation for the Food Supplementary Programme will translate into a daily meal that costs RM4.32 for each student.
The RM4.32 per meal is 73% more than the RM2.50 per student per day allocation in Peninsular Malaysia and 44% higher than the RM3 per student per day for Sabah, Sarawak and Labuan prior to Budget 2021.
While it is unclear how much of the RM420 million is earmarked for milk, a look at the data of the Department of Statistics reveals that the cost of milk was RM6.87 for one-litre UHT milk in September 2020.
According to a random check with local milk producers, the veterinary services department buys milk from the farmers for RM2.80 per litre. The milk will then be sold to private dairy companies at about RM3.20.
Since the government needs a large volume of fresh milk for the poor students, it would be logical to expect that it would be able to obtain a good price.
"The cost of milk is high — at about RM1.50 per person while the total budget per head is usually around RM2.50 per head.
"There are other cheaper sources of calcium especially plant-based items like spinach and beans. Resorting to these kinds of sources is not only more cost-effective but also can help 'ekonomi setempat' (farmers/communities) rather than milk that [is] mostly benefitting big corporations," said KRI's Hawati, noting that the additional allocation can be used to have a higher number of students enrolled into the programme.
She pointed out that lack of calcium is not the only problem with micronutrient deficiency among young children. According to her, deficiency of iron and Vitamin A is a common problem among students.
"Yes, a universal approach should be the way forward to address hunger, malnutrition, good eating habits, foster socialisation regardless of class and spur the 'ekonomi setempat'," she added.