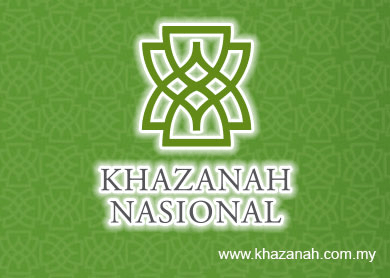 KUALA LUMPUR (June 4): Khazanah Nasional Bhd's first tranche of its inaugural ringgit-denominated sustainable and responsible investment (SRI) sukuk has been fully subscribed through a day of book-building.
In a statement today, Khazanah said it has successfully offered and priced a RM100 million seven-year sukuk to be issued via a special purpose vehicle, Ihsan Sukuk Bhd.
The sukuk was priced at the price guidance of 4.3% per year and saw participation from a diverse investor group including foundation, corporations, banks, pension fund and asset management companies.
Proceeds will be used to fund schools under the Yayasan AMIR (YA) Trust School Programme identified for 2015. YA is a not-for-profit foundation incorporated by Khazanah to improve accessibility of quality education in government schools through a Public-Private Partnership with the Ministry of Education.
"The social impact sukuk is a new and powerful concept and investor awareness and responsiveness will increase further over time. It's a modest but good start," said Khazanah managing director Tan Sri Azman Mokhtar in a statement today.
The state-owned sovereign fund said the sukuk allows its holders to convert their investment into a donation at any point during the tenure.
Under the "Pay-for-Success" sukuk structure, it is measured by Key Performance Indicators (KPIs) which are assessed over a five-year observation timeframe.
"If at maturity the KPIs are fully met, sukuk holders will forgo or contribute up to 6.22% of the nominal value due under the sukuk, which in effect will reduce the yield to 3.5% per year.
"The adjustment is considered as part of sukuk holders' social obligation in recognising the positive social impact generated by the Trust School Programme. If KPIs are not or partially not met, sukuk holders will receive up to the nominal value due under the sukuk as agreed at issuance," added Khazanah.
The SRI sukuk was launched by Deputy Prime Minister and Education Minister Tan Sri Muhyiddin Mohd Yassin on May 18, this year.