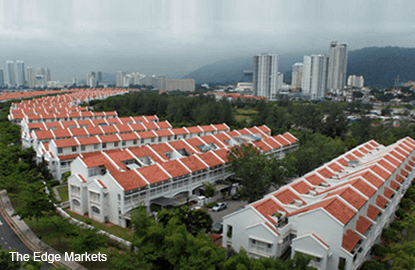 KUALA LUMPUR (Aug 24): Malaysia's housing market is deemed "seriously unaffordable", where the median house price is 4.4 times median annual household income, a research report by Khazanah Research Institute (KRI) indicated.
KRI managing director Datuk Charon Mokhzani told a press conference during the launch of the said report today that an affordable market is one where median house price is three times median annual household income.
"The challenge of providing affordable homes for all households has captured the focus of policymakers. In Malaysia, policy initiatives relating to housing affordability have been through transferring physical or financial resources to low-income households. Middle-income households, however, are neither eligible for social housing nor able to afford private sector-supplied houses," Charon said.
"Policy should therefore be geared to improving the elasticity of housing supply, to make it more responsive to the needs of all sections of the population," he added.
Charon said that the report also indicated that rising house prices is seen as a determining factor for the rise in land prices, instead of the other way round.
This is because developers are willing to pay for increased land prices as the market price for housing increases.
In terms of construction costs, Charon said it is not necessarily the cause of house price increases, as Malaysian construction cost has been falling with no consequent drop in house prices.
"The provision of social housing for the majority of population will exert financial pressures on government spending. As Malaysia becomes more urbanised, the demand for affordable housing will increase. If the trend is not addressed, the bottom 40% and middle 40% of income earners will likely require social housing in future. There is a strong need to reform the supply-side and to enhance its capacity to develop a sustainable and responsive housing sector," Charon said.