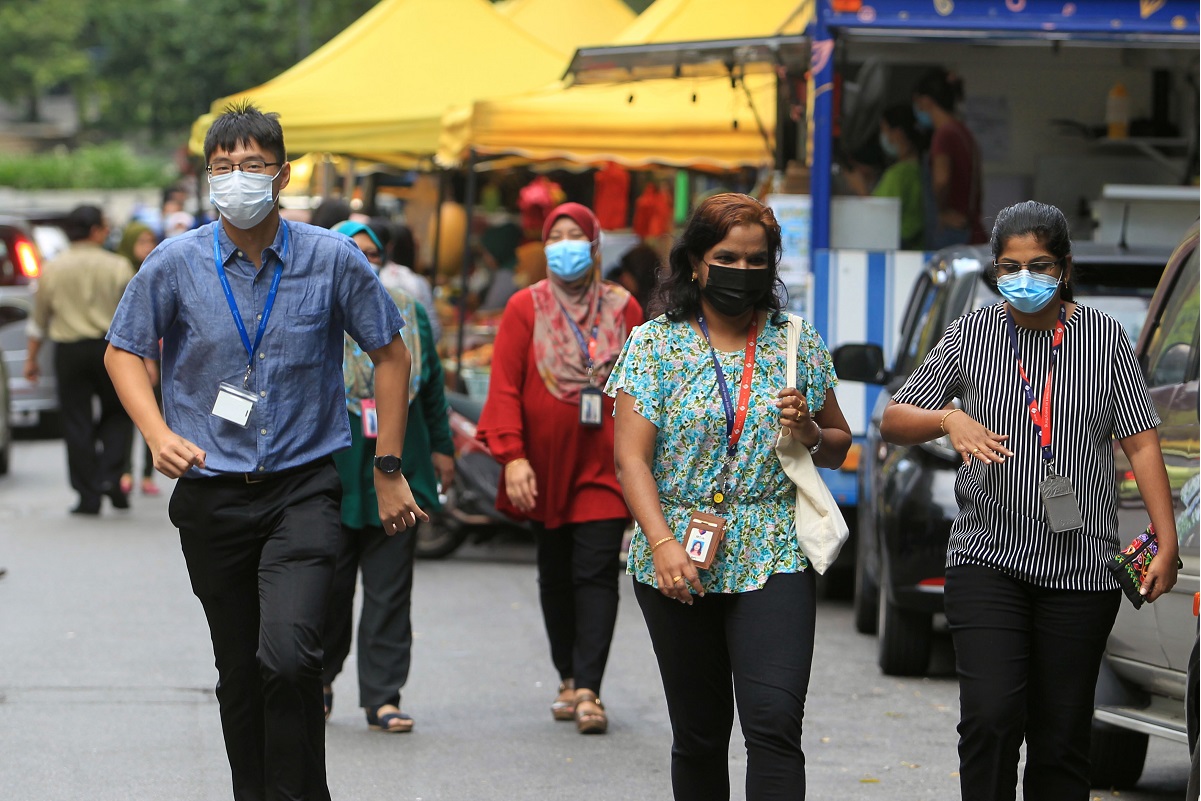 KUALA LUMPUR (Oct 13): Fewer Malaysian households are in absolute poverty but many are vulnerable. Such sentiment by Khazanah Research Institute encapsulates the state of households in the country although the nation's absolute poverty rate declined from 16.5% in 1989 to 5.6% in 2019.
According to part 1 of Khazanah Research's The State of Households report which was published today, fewer Malaysian households are in absolute poverty but relative poverty persists. 
"Many households only had incomes slightly above the absolute poverty line and are vulnerable to falling back into severe deprivation. This vulnerability extends to middle-income households. There is a need to extend social welfare and protection wider in Malaysia
"For the poor and vulnerable to attain decent living standards, much more social spending is required. The need for increased social spending is reinforced by the recent upward revision of the absolute poverty line income and the economic crisis due to the pandemic. Enhancing participation and capabilities, while safeguarding many livelihoods, ensures households share growth gains equitably.
"Absolute poverty declined from 16.5% in 1989 to 5.6% in 2019, while income inequality moderated, as measured by the Gini coefficient. Growth across income groups shows that economic growth has generally been pro-poor, with households in lower deciles recording higher income growth rates compared to those in higher deciles," Khazanah Research said.
Khazanah Research said relative poverty is defined as households with income below 50% of the median.
Meanwhile, online reports define Gini coefficient as a statistical dispersion gauge to measure a country's wealth and income inequality.
According to Khazanah Research, average and median income of Malaysian households increased across all states and federal territories during the last three decades. 
Khazanah Research said the broad progress was achieved despite many challenges and setbacks, including various external developments beyond Malaysia's control, including the Asian Financial Crisis (AFC) and Global Financial Crisis (GFC), which adversely affected both national and household income growth. 
"However, moving forward, challenges remain. While it is important to acknowledge the successes we have achieved, we must be aware of the daunting challenges ahead of us," it said.
According to Khazanah Research, Malaysia's real median household income rose from RM1,801 in 1989 to RM5,873 in 2019 while the real mean or average income climbed from RM2,580 to RM7,901.
"In the three decades from 1989 to 2019, the rate of growth in household income moderated. Mean and median household income grew fastest during 1989–1997, but the pace fell by about half during 1999–2007. While growth recovered slightly during 2009–2019, the rates [were] lower than before the AFC, reduced by slower (economic) growth after 2014.
"GDP (gross domestic product) growth moderated, remaining closer to rates prior to the GFC in 2008–2009. In 2019, total household income was 45.7% of GDP, rising from 35.9% in 1989. Much of this increase took place after 2004, as household income growth outpaced GDP considerably," Khazanah Research said.