This article first appeared in The Edge Financial Daily, on July 18, 2019.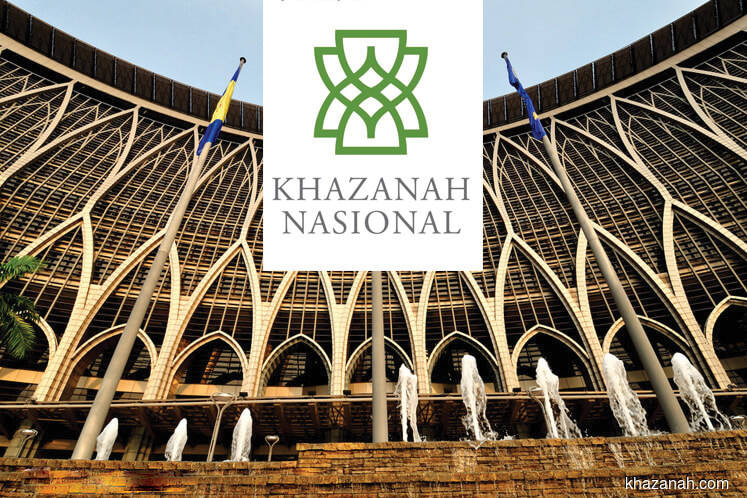 KUALA LUMPUR: Khazanah Nasional Bhd clarified yesterday it did not sell a 3.45% stake in CIMB Group Holdings Bhd, but that the shares were transferred in relation to exchangeable bonds issued recently.
Khazanah's statement followed CIMB amending its announcement to Bursa Malaysia dated Tuesday, which originally stated that Khazanah disposed of the 335.7 million shares representing a 3.45% stake in the banking group last Friday, to say that the shares had been transferred pursuant to the securities lending agreement.
"The shares were transferred pursuant to securities lending agreements that Khazanah had entered into with CGS-CIMB Securities Sdn Bhd, Credit Suisse Securities (Europe) Ltd and JP Morgan Securities plc respectively, in relation to exchangeable bonds issued recently," read the statement.
The fund added that the issuance of exchangeable bonds is part of Khazanah's regular financing activity, and it has issued 10 exchangeable bonds since 2004.
"The exchangeable bonds will not have a dilutive effect on CIMB's earnings per share," added Khazanah, which is CIMB's largest shareholder with a 23.54% direct stake.
However, Khazanah did not reveal the detail of the exchangeable bonds issued, including the sum raised and conversion ratio in yesterday's statement.
According to Bloomberg, the debt papers are convertible to CIMB shares that are currently held by Khazanah at the conversion price of RM6.14 or US$1.489 (for US$500 million). The five-year bonds mature on Aug 8, 2024 with zero coupon rate.
It is not known the reason for the bond issue as at press time.
On the share transfer, the original filing with Bursa on Tuesday stated that the block of shares was transacted as a disposal. The filing has caused confusion in the market that Khazanah has trimmed its shareholding in CIMB, given that the government-linked entity has made known that it is on an asset divestment trail, and the banking group is one of its investments that it intends to unlock value.
CIMB's share price has been hovering between RM5 and RM5.50 in the past three months. The banking stock has dropped nearly 10% or 56 sen year to date, trading at a price-to-book value of 0.9 times.