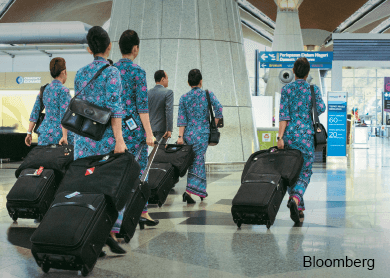 KUALA LUMPUR (May 26): Khazanah Nasional Bhd is expected to speak to Malaysian Airline System Bhd (MAS) unions on the airline's planned employment termination in a meeting scheduled at 1pm today, sources said.
Sources said MAS chief executive officer Christoph Mueller and administrator Datuk Mohammad Faiz Azmi might attend the meeting.
"There is a meeting with unions today at 1pm, which Mueller may attend. There might be some good news for employees leaving MAS," a source told theedgemarkets.com.
However, another source said it was not known if Khazanah would reveal to the unions the "formula" under the re-employment and severance package's terms and conditions for soon-to-be terminated employees.
"We were told that the new administrator has been appointed and may meet us today," the source said.
The source also said MAS was expected to send out termination letters to its estimated 20,000 employees starting tomorrow.
Of the 20,000 workforce, 6,000 workers will see their employment contracts terminated by Khazanah as part of its RM6 billion restructuring for the airline.
The Edge Financial Daily, quoting a union source, reported today Khazanah and MAS had yet to disclose to the unions if the collective agreement (CA) involving the airline's workers would be honoured.
It was reported that Khazanah did not have to follow the CA. The report also stated that the CA had expired after it lapsed in August last year.
The CA is renewable every three years.