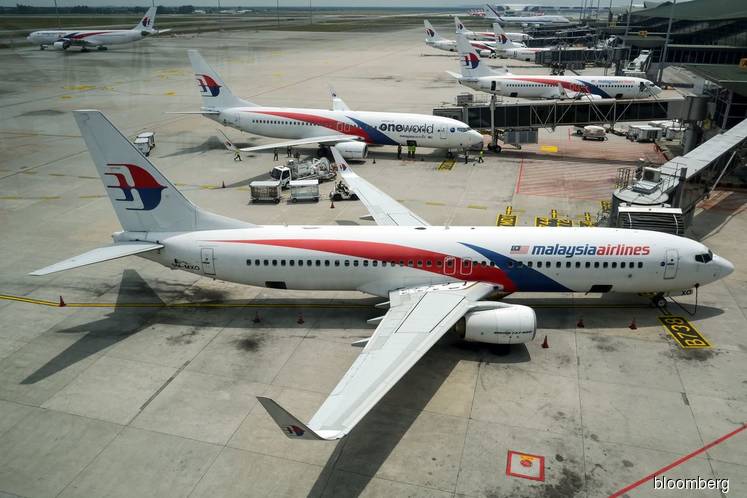 KUALA LUMPUR (Oct 23): Malaysia Airlines Bhd's restructuring has not been smooth and the corporate exercise failed to achieve its intended target as the loss-making company contended with the local aviation industry's overcapacity, Khazanah Nasional Bhd said.
Malaysia sovereign wealth fund Khazanah via Malaysia Aviation Group (MAG) owns 100% of Malaysia Airlines.
The Public Accounts Committee's report today quoted Khazanah managing director Datuk Shahril Ridza Ridzuan as saying Malaysia Airlines continued to report losses due to problems in the Malaysian and global aviation sector.
"The (Malaysian aviation) industry is experiencing overcapacity involving four airlines namely Malaysia Airlines, AirAsia, AirAsia X and Malindo for a 30 million-people market, which translates into about 1.7 seats for one passenger.
"Malaysia Airlines was supposed to break even in 2018 and start reporting profit in 2019. However, Malaysia Airlines registered billions of ringgit in losses which resulted in the company's fair value not being able to support (justify) its investment cost," Shahril said.
He said the Malaysian government as the owner of MAG continued to inject funds into Malaysia Airlines to enable the airline to continue operating as a going concern because the government expects to reap overall economic returns from the airline's restructuring.
He said the government is not looking only at Malaysia Airlines' profit.
"However, the government needs to limit the amount of funds which Khazanah needs to inject into Malaysia Airlines. Until now, Khazanah is helping the government to identify other economic benefits if the government decides to continue owning Malaysia Airlines," Shahril said.