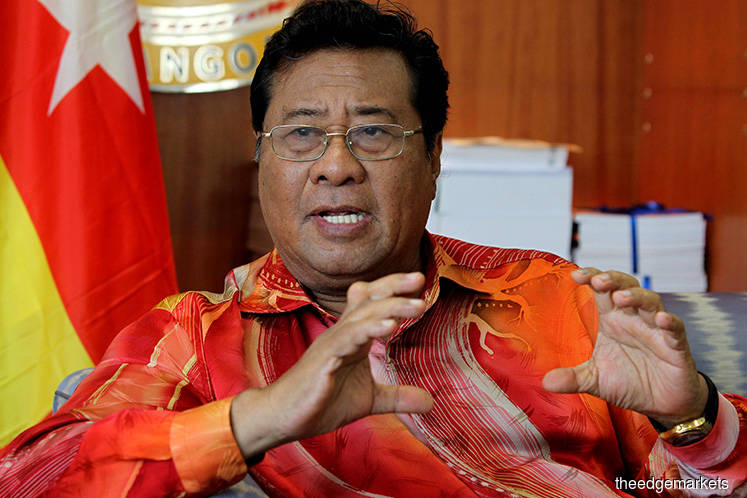 PUTRAJAYA (March 25): A three-member Federal Court bench today granted leave to two senior officers of former Selangor Menteri Besar Tan Sri Khalid Ibrahim to challenge the Court of Appeal's decision that ordered them to return RM2.7 million that was paid to them as compensation for their separation scheme, to the Menteri Besar Inc (MBI).
Chief Judge of Sabah and Sarawak Datuk David Wong Dak Wah, led the panel that unanimously allowed four questions of law be posed before the panel for the full merits of the former staffs' appeal to be heard.
The other two on the bench today was Justice Datuk Alizatul Khair Osman Khairuddin and Justice Tan Sri Idrus Harun.
At the Federal Court, leave or permission has to be gained first, before the full appeal, based on questions of law, can be heard on its full merits.
The four questions to be posed before the apex court are:- 
i) Whether MBI, which was established by the Menteri Besar Selangor Enactment 1994, is in law a corporation sole or corporate aggregate?
ii) If MBI is a corporate sole, then was the menteri besar at the material time, empowered to enter into contracts in the name and on behalf of MBI in his sole discretion?
iii) Whether the MBI's board of directors that is not established under the Menteri Besar Selangor Enactment 1994 can fetter the powers of the MB at the material time? 
iv) Whether the employees of the MBI acting under the instructions of the MB at the material time can be held liable for breach of trust and/or breach of fiduciafy duty to the MBI's board of directors?
MBI filed the suit in 2015, a year after Khalid was removed, to compel eight MBI staffs to return the payments it made to them. The High Court had in 2017, ruled that the payments had been legally made.
However, the appellate court last year ordered two people, namely Khalid's former political secretary Faekah Hussin who was formerly the chief executive of MBI, and its chief operating officer Rohani Talib, to pay back the RM2.7 million.
The six others who were paid compensations but not challenged by the MBI in an appeal to the Court of Appeal were Khalid's former press secretary Arfa'eza Abdul Aziz who received RM476,935; Mustapha Mohd Talib (RM265,320); Rahimah Kamarudin (RM265,650); Dr Sulaiman Masri (RM182,385); Abdul Halim Mohamed Yusof (RM186,300); and Tuan Nazuri Tuan Ismail (RM115,200).
Lawyer New Sin Yew, together with counsel Edmund Bon Tai Soon, related today's development to theedgemarkets.com. The duo, who represented the eight former staffs at the initial stage, appeared for the two senior MBI staffs today. 
Meanwhile, former Federal Court judge Datuk Seri Gopal Sri Ram, along with Edwin Lim, appeared for MBI.