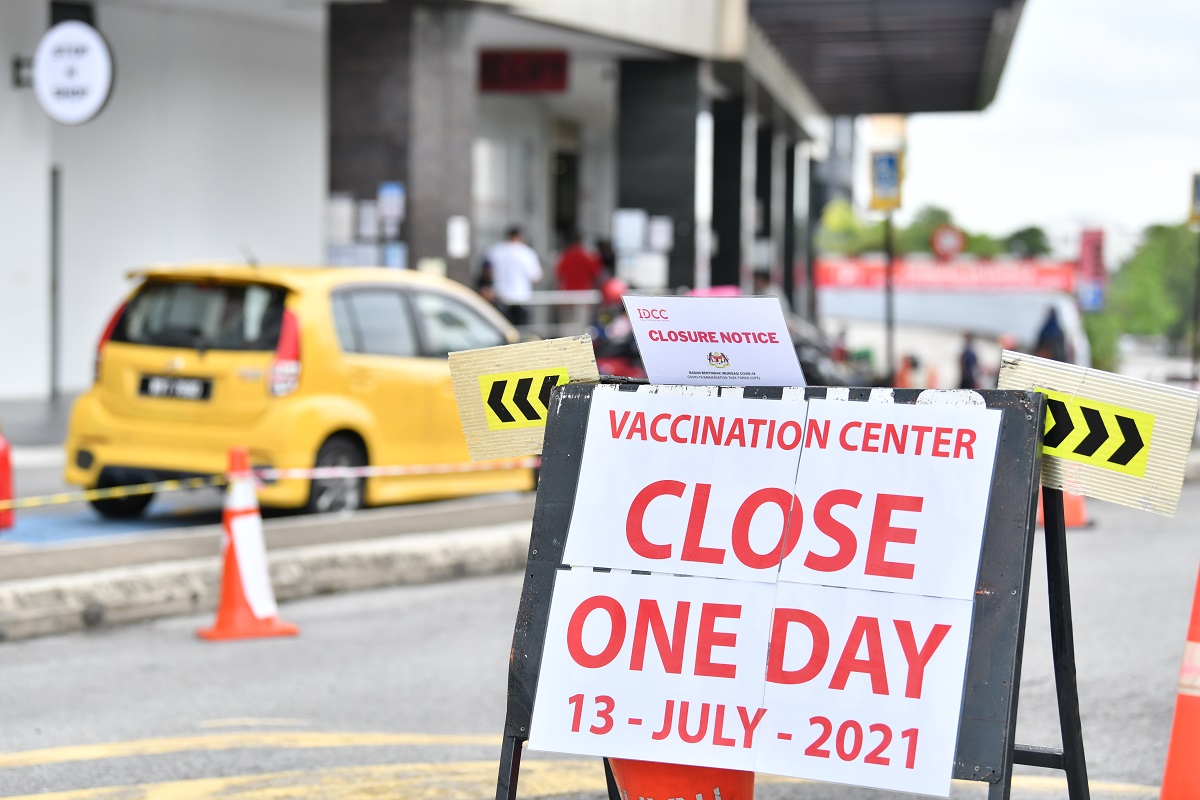 KUALA LUMPUR (July 13): A total of 204 staff members at the Ideal Convention Centre (IDCC) vaccination centre (PPV) in Shah Alam have tested positive for Covid-19, according to Coordinating Minister of National Covid-19 Immunisation Programme Khairy Jamaluddin.
Speaking at a virtual media briefing today, he said all of the positive staff have been isolated.
According to him, 453 staff members including volunteers at IDCC had undergone mass screening on July 10, after two positive cases were detected there.
"I have instructed for a mass testing to be conducted for all of the staff at IDCC after we received a report regarding two volunteers who were tested positive [for Covid-19].
"There are 453 workers at the vaccination centre, where 88% or 400 of them have been vaccinated while the remaining 12% have yet to be inoculated.
Follow our Covid-19 vaccination tracker to see where we are in the race to herd immunity.  
"The RT-PCR [Reverse Transcription Polymerase Chain Reaction] results have shown that the positive cases have a CT [Cycle Threshold] value of more than 35, where they have a low viral load," said Khairy.
Therefore, he advised Covid-19 vaccine recipients who went for vaccination at IDCC from 4pm last Friday (July 9) until yesterday (July 12) to self-quarantine for 10 days to see if they develop any symptoms.
The IDCC PPV will be closed for one day effective today, to enable sanitisation work to be carried out.
For those who have gotten their vaccination appointments for the affected day, the appointments will be rescheduled to a new date, according to Khairy.
"This is the first time we have to shut down a PPV because of Covid-19 positive cases. We acted fast and by shutting it down today and taking proactive measures by changing the personnel at the PPV, sanitising and rescheduling. We hope the disruption is only for one day," he said.
Read also:
IDCC PPV closed for one day today due to Covid-19 case