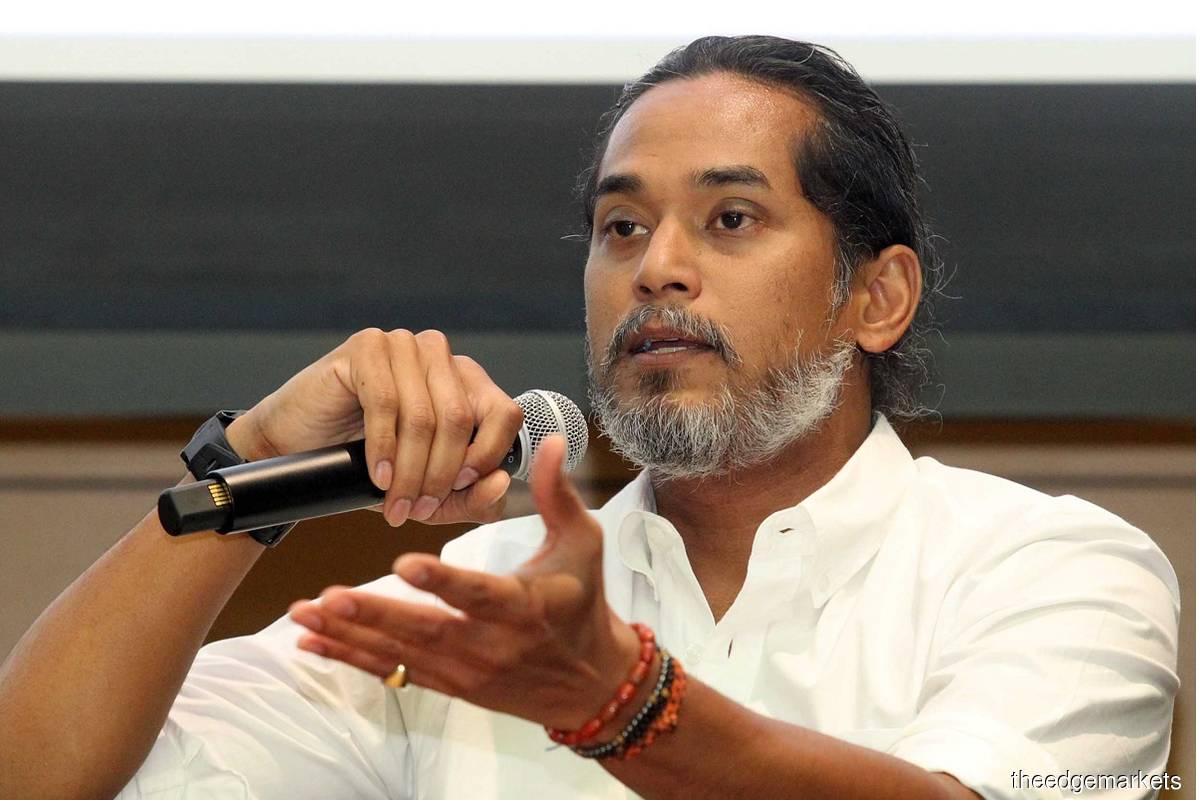 KUALA LUMPUR (Jan 14): As two of Malaysia's closest neighbours, Singapore and Indonesia, kicked off their vaccination programmes, Science, Technology and Innovation Minister Khairy Jamaluddin wrote a blog post to give an update on what Malaysia's vaccine procurement process is like — why it is not slow in getting its vaccines — and the delivery schedule that Malaysians can expect. Khairy is also the co-chair of the Special Committee on Ensuring Access To Covid-19 Vaccine Supply.
Below is his blog post, reproduced in full:
An Update on Vaccine Procurement
2021 will be the year of vaccination, bringing with it some light at the end of the COVID-19 pandemic. As more countries start receiving and rolling out their vaccination programmes, many Malaysians have asked for updates on our vaccine supply. As co-chair of the special COVID-19 vaccine committee (JKJAV), I want to give you some updates.
Speed of Procurement
There have been some concerns about the speed of our vaccine procurement, especially with news of some of our neighbours receiving their vaccines. I would like to state that Malaysia is on track to receive our first delivery before the end of February. This timeline was agreed to when we negotiated our contract with Pfizer in November 2020. This will still place us among the fastest in Asia Pacific to access COVID-19 vaccines (https://codeblue.galencentre.org/2020/12/22/malaysia-among-fastest-in-asia-pacific-to-access-covid-19-vaccines-fitch).
I am happy that our neighbours, namely Singapore and Indonesia, have started their vaccination programmes. I wish them well as they roll it out. But let me also clarify some concerns when comparing us to these countries.
Singapore was able to 'place bets' (https://apnews.com/article/science-singapore-coronavirus-pandemic-lee-hsien-loong-coronavirus-vaccine-5bf8461b9d2d32ec08d56fcf5958317a) on vaccine candidates earlier because of greater resources. With a budget of more than S$ 1  billion for their population (which is about the same budget as Malaysia for our population that is roughly five times larger), I am sure they entered into advanced purchase agreements at premium prices ahead of publication of interim trial data.
Indonesia has started rolling out the Sinovac vaccine and is one of the first countries to authorise its use outside of China because Indonesia conducted phase three clinical trials for Sinovac. They were able to approve Sinovac because they had clinical data from their own trials. And it is understandable that Sinovac would prioritise countries that ran clinical trials of their vaccine.
Why was Malaysia not a site for clinical trials for Sinovac? Sinovac trials started last year and when we offered Malaysia as a trial site, the number of positive cases were low. So was the rate of infectivity. Hence Sinovac declined to include Malaysia in their Phase III trial programme. Clinical trials need high infectivity rates to be successful.
So, Malaysia is not slow in receiving vaccines. Yes, we are not among the first. Many developed countries have received their vaccines. This is because they have paid a lot to corner the market (https://www.oxfam.org/en/press-releases/small-group-rich-nations-have-bought-more-half-future-supply-leading-covid-19) even before the availability of safety and efficacy data. But we are certainly not laggards. For example, Japan placed its order for the Pfizer vaccine in July 2020 and will receive it in February, which is the same time as us. South Korea placed its order in December 2020 (a month after us) and is scheduled to receive the Pfizer vaccine in Q3 2021. We made informed procurement decisions based on clinical data assessment without having to pay huge premiums and down payments. And crucially we can learn from the rollout in other countries to ensure an effective implementation of our vaccination campaign.
Delivery Schedule
When we announced our first delivery for sometime before the end of February, some people assumed that all our vaccines will arrive then. There are politicians who have assumed that we can even have elections in March because everyone will be inoculated by then. 
First, no country receives their entire order in one shot. The delivery is staggered based on a quarterly schedule. For our Pfizer order we will receive 1 million doses in Q1 2021, 1.7 million doses in Q2, 5.8 million doses in Q3 and 4.3 million doses in Q4. The delivery of our orders with other manufacturers will also be staggered. This is the reality of global manufacturing capacity for COVID-19 vaccines and demand outstripping supply.
Based on this delivery schedule, we have mapped out the vaccination priority list. Our first objective is to protect those who are most vulnerable. Frontline workers from the healthcare and security sectors will go first. Then senior citizens and people with chronic illnesses. Only then we will move on to the general population in order to get to meaningful herd immunity threshold. If you are a healthy adult under 60 and not a frontline worker, it is safe to assume that your turn will come by Q3 or after. This is the same for many other countries. It is important to manage our expectations. A February delivery schedule does not mean everyone is vaccinated in February. In fact, Malaysia's vaccination plan will span 18 months. While we will try our best to get as many people vaccinated within one year, we want to be prudent in our timeline. 
Varying Efficacy Data
There has also been some concerns about the efficacy data announcement from Sinovac's trial in Brazil. Since Sinovac is one of the vaccines we are negotiating to purchase, there have been questions if we should proceed with this.
I would like to reiterate that when negotiating, we have always insisted that the vaccines must be approved and registered by our regulatory agency, the National Pharmaceutical Regulatory Agency (NPRA), before the agreement is operationalised. That is why refundable deposits and payment clawbacks are some of the conditions that we have built into the negotiations.
In the Sinovac case, our Vaccine Selection Technical Working Group (TWG) chaired by Dr Kalaiarasu Peariasamy, Director of the Institute of Clinical Research, is analysing the announcement and will subsequently advise me on the way forward.
Whatever the decision, I want to assure you that we will only get vaccines that are safe and efficacious for Malaysians.
Rebalancing the Portfolio
As more clinical data is announced and published, we must be nimble and flexible enough to rebalance our vaccine portfolio. This means that what has already been announced may change in the future. We may add more of a particular vaccine and even not exercise some of the other agreements. This will be based on clinical data, commercial terms and availability. The TWG will regularly update me on the data in parallel with the commercial team's negotiations on price and availability. At all times, we will ensure the vaccines we get are safe and efficacious, and Malaysia's financial interests are protected. 
I will provide Parliament's Public Accounts Committee and the Parliamentary Select Committee on Health, Science and Innovation regular updates on our vaccine portfolio in the interests of accountability and legislative oversight.
Let me end this update by again managing expectations that the vaccine is not a silver bullet. Until and unless we can get to meaningful herd immunity, where as many people are vaccinated as possible with effective vaccines, we will still need non-pharmaceutical interventions. This means face masks, physical distancing and good personal hygiene will be part of our daily lives even when we roll out the vaccines.
I will be updating Malaysians on a regular basis on our vaccine supply and continue to welcome questions, feedback and criticism.
Khairy Jamaluddin
Minister of Science, Technology and Innovation
Co-Chair of The Special Committee on Ensuring Access To COVID-19 Vaccine Supply (JKJAV)