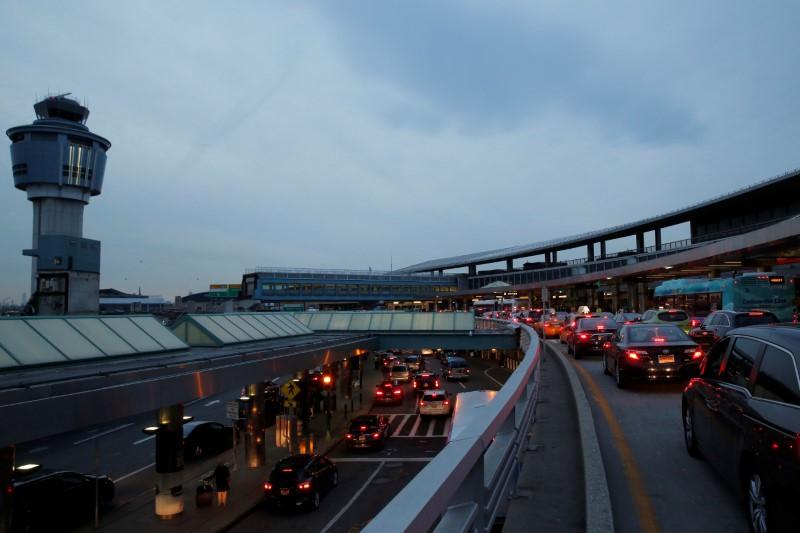 WASHINGTON (March 17): A key senator is endorsing the outlines of a US airline industry proposal for the government to provide as much as US$58 billion in grants and loans after concerns over the spread of the coronavirus has rocked the industry.
Senator Roger Wicker, the Mississippi Republican who is chairman of the Commerce, Science and Transportation Committee, on Monday said airlines are a top concern. He spoke after a meeting Majority Leader Mitch McConnell other Senate leaders.
"Unless we get the economy going soon we're going to be in trouble," Wicker told Bloomberg after the meeting. "I think we can spend something on the order of what the airlines are asking for. Get them in decent shape and at the end of the day we would be wise to spend this money quickly."
When asked whether GOP leaders supported the airlines' request, Wicker said, "I wouldn't say we're there yet. But I would say the airlines are one of the more immediate concerns."
US President Donald Trump promised to strongly back the nation's airlines hours after the industry released its wish list of grants totaling US$25 billion for passenger carriers, as well as loans and tax relief.
By comparison, the US put about US$80 billion into automakers, their lenders and their suppliers after the 2008 financial crisis.
Democratic lawmakers also expressed cautious support for the airline proposal.
Senator Sherrod Brown of Ohio, the top Democrat on the Banking Committee, said support for airlines could become part of a stimulus package, but Democrats would insist that there be limits on the aid.
"If we're going to help the airlines – and I think we should – it means the airlines can do no stock buybacks, no sending jobs overseas, no outsourcing jobs to usually low-paid workers," Brown said on the Senate floor after the meeting. "It means no golden parachutes for executives,"
Senator Edward Markey, a Massachusetts Democrat, said he was willing to help the industry, but wanted to be sure the aid comes with restrictions to protect consumers, airline employees and regional carriers.
"The coronavirus is severely hurting our economy, and financial assistance may be needed for some of our most impacted industries," said Markey, a member of Wicker's committee. "But any infusion of money to the airlines must have some major strings attached."