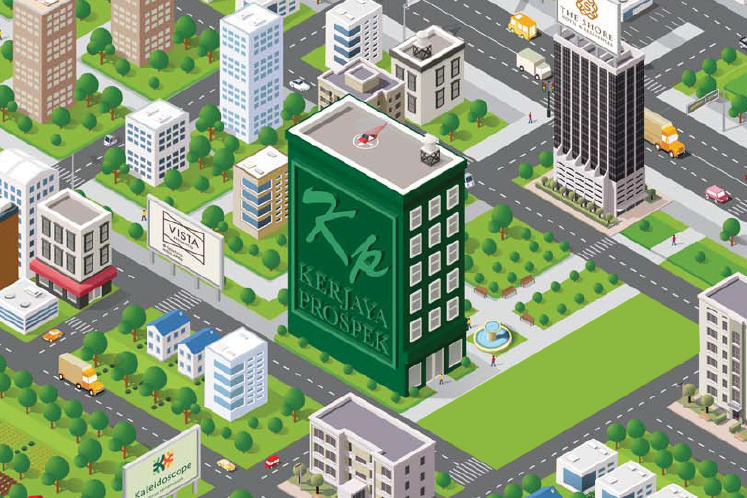 KUALA LUMPUR (Oct 11): Kerjaya Prospek Group Bhd is buying a 90% stake in Yakin Land Sdn Bhd (YLSB), which has a 36-storey condominiums project in Batu, Kuala Lumpur, for RM10.8 million.
In a filing today, Kerjaya Prospek said its wholly-owned unit Bazarbayu Sdn Bhd acquired the 90% stake in YLSB for RM1.35 million, while also agreeing to pay RM9.45 million owed by YLSB to its previous shareholders.
YLSB, according to Kerjaya Prospek, has obtained the rights to develop a housing project on a 1.83-hectare land parcel in Batu through a joint venture agreement (JVA) with the landowners on May 26, 2016.  
YLSB has also has obtained a development order from Kuala Lumpur City Council (DBKL) for the proposed development in 2015, it said.
Meanwhile, Kerjaya Prospek pointed that the monies owed by YSLB to its previous shareholders were advances to part-finance the development cost under the previous JVA.
Kerjaya Prospek plans to complete the development of the two condominiums — comprising 454 units combined — by end-September 2022.
"On Sept 7, 2018, a supplementary Agreement was signed between YLSB and the landowners to vary and revise the terms and conditions of the JVA," the announcement said.
Among the amended terms was a limit to the landowners' entitlement in the proposed housing project under the JVA to RM60.18 million or 18.5% of the project's gross development value (GDV), whichever is higher.
"This acquisition stands to benefit Kerjaya due to YLSB's JVA with the landowners," commented Kerjaya Prospek executive chairman Datuk Tee Eng Ho.
"Our construction unit will be reaping benefits as well since this will be an in-house project," added Tee.