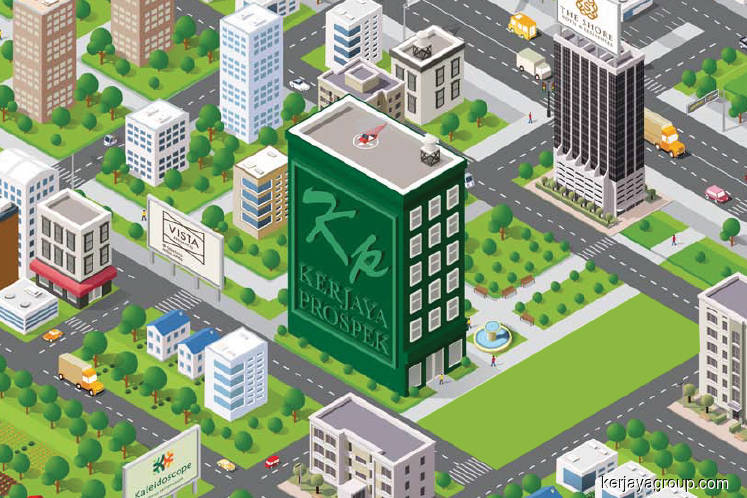 KUALA LUMPUR (June 20): Kerjaya Prospek Group Bhd has landed a RM227.3 million contract to construct the main building for a development project within the Bukit Bintang area in Kuala Lumpur.
In a statement today, Kerjaya Prospek said its unit Kerjaya Prospek (M) Sdn Bhd accepted the letter of award yesterday from Enduring Power Sdn Bhd.
The firm said this was its fourth contract secured in 2019, bringing year-to-date contract wins to RM1.1 billion.
Kerjaya Prospek said it is close to meeting its internal target of RM1.2 billion worth of contracts for 2019.
The group said it currently has an outstanding order book of RM3.5 billion.
Kerjaya Prospek said the construction work of the main building comprises one 27-storey apartment block and one 34-storey apartment block on top of a nine-storey podium car park.
The contract shall commence on July 1, 2019 and is to be completed within 36 months from the commencement date.
Kerjaya Prospek executive chairman Datuk Tee Eng Ho said the company will complete this latest project within expectations and within budget.
"This latest contract further reflects the trust and confidence the industry and developers have in Kerjaya.
"We will continue to persevere to ensure that our 2019 target (of securing RM1.2 billion worth of contracts) will be met," said Tee.
At the midday break today, Kerjaya Prospek rose 3.13% or 4 sen to RM1.32 with 223,100 shares traded.