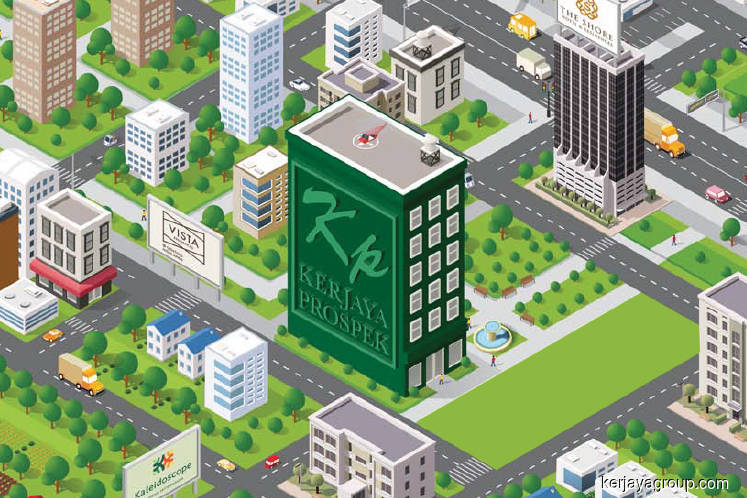 KUALA LUMPUR (Feb 26): Kerjaya Prospek Group Bhd's net profit for the fourth quarter ended Dec 31, 2019 rose 7% to RM36.23 million from RM33.81 million a year earlier, due to higher profit from the construction segment.
In a bourse filing today, Kerjaya Prospek said revenue for the quarter rose 1.2% year-on-year to RM268.41 million from RM265.33 million.
Earnings per share was 2.94 sen versus 2.73 sen previously.
For the financial year ended Dec 31, Kerjaya Prospek said net profit rose 1.4% to RM140.21 million, from RM138.34 million in the year-ago period, on the back of a 1.3% dip in revenue to RM1.05 billion versus RM1.06 billion.
Reviewing its performance, Kerjaya Prospek said the growth was supported by the timely delivery of works in the construction segment, of which all ongoing projects' progress are according to schedule.
In a separate statement, Kerjaya Prospek executive chairman Datuk Tee Eng Ho said the group's main focus has always been on delivering high quality projects on time without compromising on safety that the industry and developers value.
"Our year-to-date contract wins stand at approximately RM1 billion, representing 77.0% of the total contracts secured in FYE2019 of RM1.3 billion.
"Meanwhile, the outstanding order book is estimated at RM3.9 billion which will provide earnings visibility for the next three years.
"This shows we are very well positioned in the market and that our fundamental growth drivers are intact.
"We are confident of delivering another set of good results this year despite external headwinds. We are confident of meeting our 2020 targets and position Kerjaya for sustained and sustainable growth in the years beyond," said Tee.
At the midday break, Kerjaya Prospek shares were 1.63% or 2 sen higher at RM1.25, for a market capitalisation of RM1.55 billion.