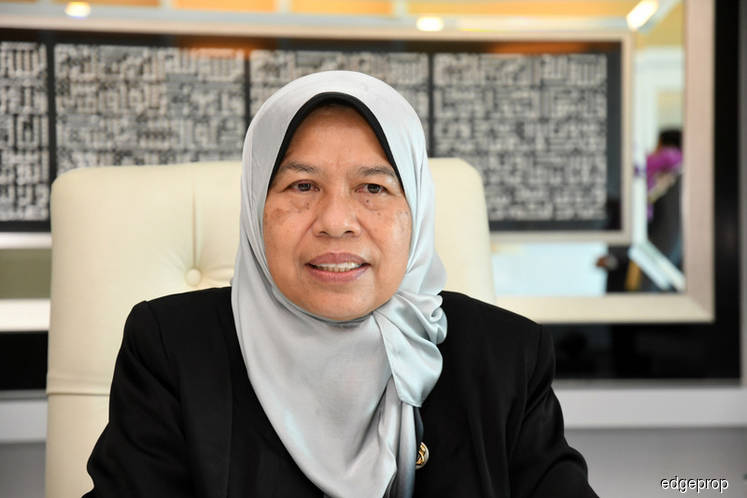 PUTRAJAYA (Aug 17): Housing and Local Government Ministry (KPKT) Minister Zuraida Kamaruddin stressed that Kepong's waste-to-energy (WTE) plant, which includes an incinerator, is still under review and the ministry will continue to look for other alternatives.
"I am studying a few options such as biogas system and biomass system. At the same time, I am also looking at the option of putting on hold of the project [the WTE plant] and maintaining the current way of waste disposal – the sanitary landfill in Bukit Tagar," she replied to media queries today after receiving a donation mock cheque from the Real Estate and Housing Development Association (Rehda) for the Tabung Harapan fund.
The Kuala Lumpur Tak Nak Insinerator (KTI) group has expressed their disappointment over the government's decision to continue the project and is considering taking court action in order to stop the WTE plant project in Taman Beringin, Kepong.
Zuraida said she has met with KTI and listened to their concerns over their future living environment as the incinerator project could cause pollution problems to the area.
"They have presented to me the alternative ways of waste management and I am looking into this issue. For the time being, the project will be KIV (kept in view)," she said.
Meanwhile, on the progress of National Affordable Housing Council and National Housing Policy, Zuraida revealed that the ministry is now working on the policy, which is slated to be announced at the end of September.
"We will follow up with Bank Negara on the lending guidelines by end of this month and seek their advice on the housing price for B40 and M40 group. Ceiling price for affordable housing will also be included in the policy," she added.
Click on this link to go to the original story on EdgeProp.my