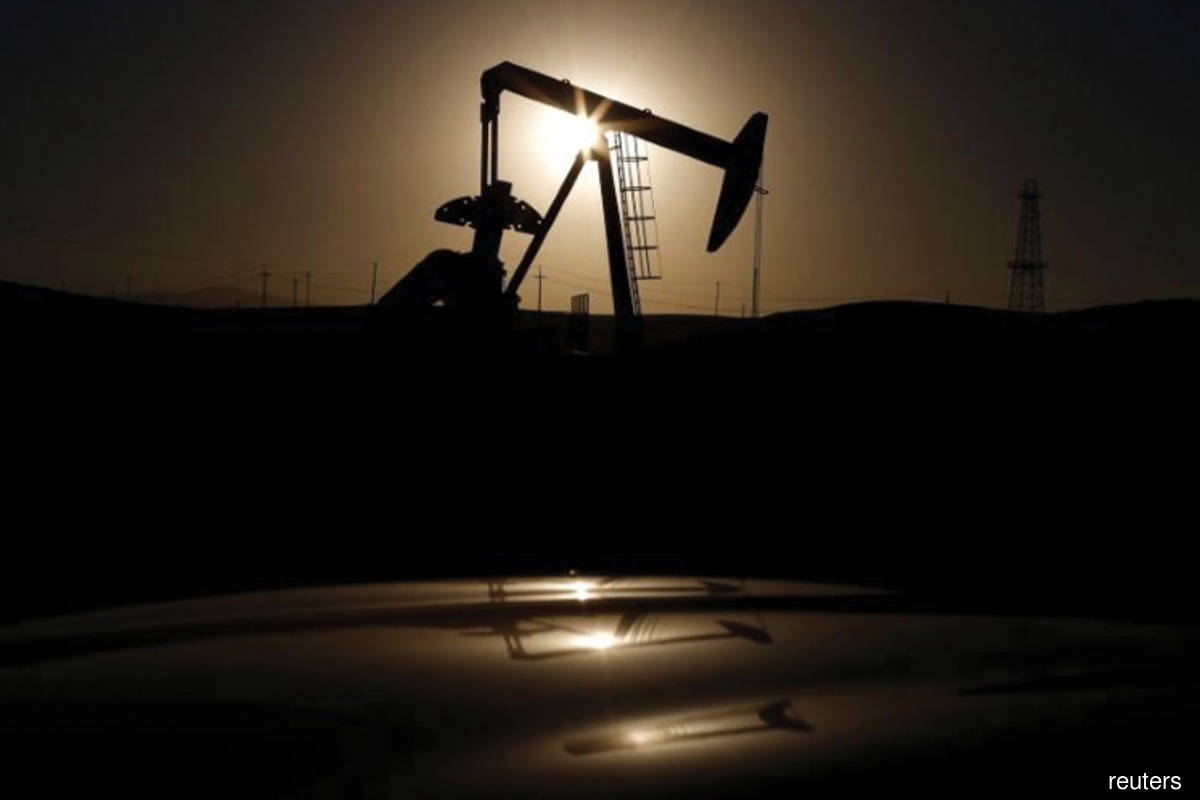 This article has been updated at 7.02pm.
KUALA LUMPUR (Oct 6): Kenanga Research has maintained its "neutral" call for the oil and gas (O&G) sector amid challenging fundamentals, such as uncertainty in future earnings as well as ongoing impairments, refinancing or restructuring of companies in the sector.
In a note today, its analyst Steven Chan said restructuring, refinancing, recapitalisation, impairments as well as mergers and acquisitions (M&A) still remain a central theme for oil companies.
"We believe that contractor companies which did not recognised impairments in 1HCY20 (the first half of calendar year 2020) will most likely do so in the upcoming 2HCY20 results, while companies with high net gearing are also very likely to undergo some form of refinancing/recapitalisation exercises," he added.
However, he said the research house had a slight positive bias towards the sector as it believes that the worst of the sector's downturn is over, barring another wave of Covid-19 infections.
"We are beginning to turn optimistic about the sector. Recovery could be long and gradual, but at least the worst should be over.
"Global oil majors have already committed to capex (capital expenditure) cuts of 20-30% for the next one to two years, leading to deferment and a slowdown in upstream activities and projects.
While project revivals are likely to occur in 2021-2022, Chan said, oil majors are now much more cautious about project awards, prompting reconceptualisation exercises for a number of projects.
"This could lead to rebidding and retendering of projects at much lower rates than initially sanctioned, thereby increasing competition and placing stress on contractors' operational efficiencies to be able to operate under a new normal of lower rates and margins," he said.
He noted that stock valuations are quite fairly priced at the moment, with sector-wide weaknesses bringing valuations closer towards mean valuations in terms of the price-to-earnings ratio as well as price-to-book value.
"Previously, we advocated avoiding the sector as trading premium valuations were unjustified in a downturn market. However, now that valuations have declined to more acceptable levels, we believe selective stock picks can be possible again.
Kenanga highlighted Dialog Group Bhd, Serba Dinamik Holdings Bhd and Yinson Holdings Bhd as defensive picks.
Meanwhile, it chose Uzma Bhd and Deleum Bhd as potential recovery plays given their steep discounts against mean valuations.
As for oil trading proxies, the research house's picks include Petronas Chemicals Group Bhd, Hibiscus Petroleum Bhd, and Lotte Chemical Titan Holding Bhd, given that their earnings are highly dependent on oil prices and their share prices also correlate highly with oil prices.
However, it noted that big-cap names, especially Petronas-related counters, are still trading at hugely unattractively valuations with shrinking returns on investment.
At market close, shares in Dialog were unchanged at RM3.80, bringing its market value to RM21.44 billion. Meanwhile, Serba Dinamik rose one sen or 0.62% to RM1.62 with a market capitalisation of RM5.49 billion.
As for Yinson, its share price fell two sen or 0.36% to RM5.48 with a market value of RM6.01 billion. 
Shares in Uzma fell two sen or 4.4% to 43.5 sen, valuing the group at RM139.21 million, while Deleum fell one sen or 1.89% to 52 sen with a market value of RM208.81 million.
Petronas Chemicals rose 10 sen or 1.69% to RM6, giving it a market value of RM48 billion, while Hibiscus Petroleum were unchanged at 50 sen, valuing the group at RM794.11 million.   
Lotte Chemical fell eight sen or 3.52% to RM2.19, bringing its market capitalisation to RM5.05 billion.