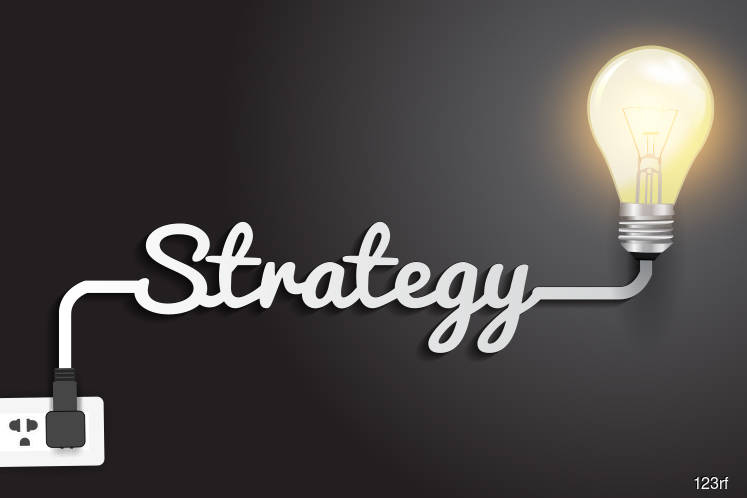 KUALA LUMPUR (July 2): Kenanga Research said the extended 1QCY20 reporting season concluded yesterday on a downbeat note as the number of earnings disappointments increased over the previous quarter.
In a strategy note today, the research house said 136 out of 137 stocks that it covers released results and guidance that led to earnings downgrades overwhelming upgrades by a ratio of about 4 to 1 for FY20 and 3 to 1 for FY21.
It said 59 (44%) came in within, 14 (10%) above and 63 (46%) below house expectations.
However, Kenanga said despite further reducing FY20/21 EPS estimates since June 1 of 78.5/88.4 sen to 77.2/87.8 sen, post this just concluded results season, it bumped up its year-end target from 1,406 to 1,422 on a higher PE multiple of 16.2x on FY21 EPS of 87.8 sen (versus 15.9x on 88.4 sen previously).
"We justify the application of a higher PE multiple on the grounds that 10-year Malaysian Government Securities yield – a proxy for the risk free rate - is now lower (which we believe will remain low for an extended period) which we pegged at 2.90%.
"Coupled with an equity market risk premium of 3.28% (which is +1SD above 10-year mean to reflect mounting concerns over recovery uncertainties, increased political and governance risks), the applicable expected earnings yield is 6.18%, the reciprocal of which is our forward PE multiple of 16.2x," it said.
Commenting on the corporate earnings, Kenanga said sectors that disappointed the most - with over half in number coming in below house and consensus expectation - were Media, Plantations, Property, Sin (a.k.a Brewery & Tobacco) and Technology.
"No sector surprised pleasantly, while the sin sector, traditionally counted on to deliver dividends consistently, all disappointed with the reduced or absence of interim dividends.
"Of the 28 FBMKLCI component stocks we cover, 13 were within, 12 below and only 3 were above," it said.
Kenanga said within its research universe, FY20 earnings downgrades overwhelmed upgrades 4 to 1.
"All in, the team has cut forecasts for 73 stocks with just 13 upgrades (where rubber gloves stood out as the only one sector where all stocks' earnings were raised).
"Sectors for which results disappointed in a big way with earnings expectations cut were plantation, gaming, media, property and sin where Carlsberg Brewery Malaysia Bhd, Heineken Malaysia Bhd and British American Tobacco (M) Bhd came in short on earnings as well as dividends.
"Lowered dividends were a common trend across the board even for sectors traditionally counted on for yields as most corporates guided for cash preservation as a priority to ride out this challenging period," it said.
The research house maintained Overweight on Rubber gloves.
It said this sector saw broad-based earnings upgrades post-results on the back of higher average selling price, sales volume and lower raw material costs guided for the quarters ahead.
"Supermax Corp Bhd well exceeded our expectation as we had underestimated the superior margins enjoyed by its OBM distribution model.
"Due to the stellar run-up in share prices, this sector now accounts for over 9% of the FBMKLCI by weight (represented by Top Glove Corp Bhd and Hartalega Holdings Bhd), compared to just 3% a quarter ago," it said.