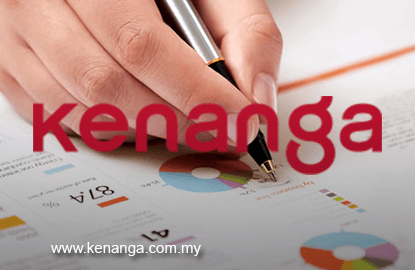 PETALING JAYA (July 2): Kenanga IB Research maintained its overweight recommendation on the technology sector, pointing out that the strong US dollar versus the ringgit trend and healthy global industry outlook as being in favour of the sector, despite the uncertainty GST has brought to the nation's economy.
Its analyst Desmond Chong reported that the export-oriented earnings of local semi-conductor companies allowed them to escape the impacts of GST.
"It (the sector) is an investment merit for investors seeking refuge in the challenging local economic landscape.
"However, after two consecutive years of share price outperformance, risk-reward ratios of the local tech stocks have become less favourable. Hence, we see the bottom-fishing approach as especially apt for the sector," said Chong.
He reported that in April 2015, global semiconductor sales maintained a strong momentum (+4.8% Year over Year – YoY), marking the 24th consecutive months of year-on-year increase.
"Outlook-wise, the Semiconductor Industry Association (SIA) expects continued growth in 2015, with World Semiconductor Trade Statistics (WSTS) sharing the same optimism, expecting the worldwide semiconductor market to grow steadily at a 2-year CAGR of 3.4% to USD359b in 2016, and further grow by 3.0% in 2017.
"Looking at another crucial indicator which tracks equipment spending (indicates the industry capacity expansion), SEMI, SIA and WSTS concurrently expect a high-single to mid-teens digit growth for the worldwide equipment sales in 2015," he said.
Kenanga Research's economic team was also projecting an exchange rate of UD vs MYR at a RM3.57/USD average in 2015, which is a boon for export-oriented semi-conductor companies.
"Based on our sensitivity analysis, every 1% fluctuations in the USD will impact our FY15E NPs for Unisem (M) Bhd, Malaysian Pacific Industries Bhd and Vitrox Corporation Bhd by 1%. Meanwhile, on the GST front, these players are expected to be least affected (based on the draft general guideline issued by Royal Malaysian Customs) due to their zero-rated status," said Chong.
Looking back at the last round of the tech industry upcycle based from data by SIA, Chong warned that the last time the upcycle happened, it sustained itself for around 20 months (Nov 2009 to July 2011) before YoY growth tapered off, turning into an industry downturn.
"On our take on this current cycle, we see favourable macro factors fuelling industry growth. Note that our assumptions are premised on the continuation of gradual improvement in the global economy, with the US leading on firmer expansion of its domestic economy.
"Should there be any unforeseen adverse macro factors such as global economy slowdown, adverse currency fluctuations or a financial crisis, it could alter/deviate our positive convictions on the sectors and stock picks," he said.