This article first appeared in Personal Wealth, The Edge Malaysia Weekly, on April 20, 2020 - April 26, 2020.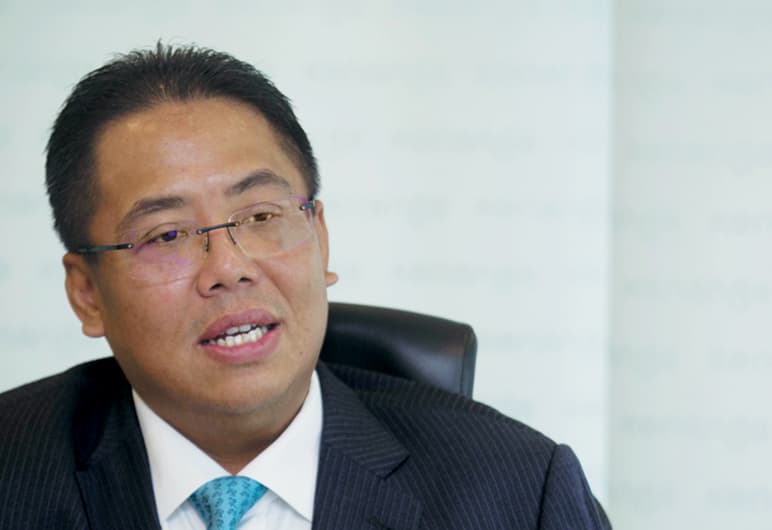 Our multi-segment, multi-channel and multi-product approach, coupled with consistent investment performances, continues to drive the exponential growth of the firm. > De Alwis
Kenanga Investors Bhd clinched two group awards and three fund awards at the Refinitiv Lipper Fund Awards 2020. It won the group awards for Best Equity Malaysia (Islamic) and Best Mixed Asset Malaysia (Provident). It also took home the fund awards for Best Equity Malaysia (Islamic) in the 10-year category and Best Mixed Asset MYR Flexible in the three and five-year categories.
Kenanga Investors CEO and executive director Ismitz Matthew De Alwis attributes the win to its capable and dynamic investment team, who have worked tirelessly to uphold the fund house's philosophy. He points out that its philosophy emphasises in-depth company research, which allows a better feel for valuations. 
"Additionally, the funds follow stringent risk management and review practices. We believe that by focusing on companies with strong fundamentals, we will be able to deliver returns superior to the index in the medium to longer term," says De Alwis.
"We are benchmark agnostic. But we are benchmark aware for the purpose of monitoring. We do not see indices as providing the only meaningful guidance to the prospects of a company or its inherent worth. We are also consistent in our fundamental bottom-up stock-picking approach, resulting in our unwavering conviction during challenging moments."
Kenanga Syariah Growth and Kenanga Diversified were the winners of the fund awards. According to chief investment officer Lee Sook Yee, the latter's outperformance was mainly generated through timely asset allocation between equity and fixed income while both funds benefited from good stock selection by the fund house's investment team. 
"Both funds held overweight equity positions in sectors with long-term structural growth such as technology, manufacturing and gloves. These sectors provided core outperformance while timely trading in sectors such as oil and gas and construction also contributed. Additionally, the funds held key positions in high-dividend-yielding companies, which benefited from the falling interest rate environment," she says. 
This year, the fund house expects the market to continue being highly volatile, with a downward bias in the short term as the global economy grapples with Covid-19 and low oil prices. Hence, it is adopting a defensive positioning by raising cash but also remaining a selective buyer of quality stocks when it sees value emerging. 
Overall, the fund house has tweaked its investment strategy to reduce its exposure to commodities and increase its exposure to exporters and dividend payers. "We have already adjusted our positioning by reducing some exposure to high beta oil and gas names. However, some positions are still being maintained, given the already sharp fall in share prices and the recently concluded agreement to cut production by Opec and its allies." says Lee. 
"Additionally, some of the stocks we hold in this sector are more defensively positioned, such as oil and gas transport, logistics, storage and asset owners that have long-term fixed payment contracts that are not entirely tied to volatility in spot prices." 
Kenanga Investors' total assets under management (AUM) increased to RM13 billion in 2019 from RM7.9 billion the previous year. De Alwis attributes the growth to the fund house's long-term strategy of building multiple channels, in addition to its strong, consistent fund performances. He notes that its burgeoning private wealth segment, which was established in 2016, has surpassed its trajectory for this financial year. 
The other channels, such as retail, corporate and institutional, have seen encouraging growth despite a challenging local environment and year. "No doubt, the continued launch of new alternative strategies and products has been imperative to carving out Kenanga Investors' presence in the market as a wealth manager with a specialisation in alternative investment products, which saw an injection of more than RM150 million in AUM by means of Kenanga Global Unicorn 1 and 2," says De Alwis. 
The Kenanga Global Unicorn funds invest in unicorns (tech companies with valuations of more than US$1 billion) with sound and tested growth stories on top of a clear public listing or trade sale exit. As these securities are not marked to market like public equities, they have been less adversely affected by the current financial fallout resulting from the Covid-19 pandemic, says De Alwis. 
"The investment thesis for investing in these companies is based primarily on a long-term growth story dependent on changes in global trends, which we continue to remain positive on," he adds. 
This year, the fund house launched leveraged and inverse exchange-traded funds (ETFs) — the Kenanga KLCI Daily 2x Leveraged ETF and the Kenanga KLCI Daily (-1x) Inverse ETF. It also launched the third tranche of its Kenanga AUD Alternative Income Fund Series, which aims to provide an annual return by investing in one of the more preferred foreign currencies. 
"As can be seen, our multi-segment, multi-channel and multi-product approach, coupled with consistent investment performances, continues to drive the exponential growth of the firm. In the longer term, this will provide our valued clients and ourselves with diversification and business sustainability," says De Alwis. 
"In addition to growing our business organically, we acquired Libra Invest Bhd, an award-winning asset management company with a stronghold in the fixed-income space, last year to boost our offering in this segment." 
Post-acquisition, former Libra equity funds recorded notable improvements in performance within a short period of time with the management and expertise of Kenanga Investors' equity team, he says. Meanwhile, the performances of former Libra fixed-income funds were maintained over the period, an indication of stability within the fund house's infrastructure and investment process, among others. 
"We also recorded an increase in the fixed-income funds' AUM under Kenanga Investors' strong distribution channels, which we attribute to the seamless consolidation exercise that was completed at the end of last year," says De Alwis.