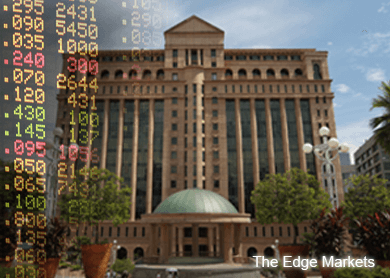 KUALA LUMPUR, (July 2): Kenanga IB Research has lowered its FBM KLCI end-2015 forecast to 1,810 points, from 1,845 earlier.
In a strategy report today, the research house said despite being inspired by the Malaysian Sovereign Rating upgrade, it had not ruled out that a temporary bottom could have formed as the recent price corrections were steep in nature and the discount between FBMKLCI to its consensus index target has widened to 7.5%.
Meanwhile, the premium of FBM KLCI valuation has also been narrowing against regional peers, it added.
This is because the average foreign shareholding is still on an uptrend since early-2013 and the recent decline in the average foreign shareholding has been deviating from its regression trend significantly, which could suggest an "oversold" condition, at least in the short-term, it pointed out.
"Owing to both domestic and external uncertainties, coupled with the negative technical picture and weaker investment sentiment, as well as higher market volatility, persistent foreign outflow could be a concern, despite the reasonably strong domestic liquidity," said Kenanga Research's Chan Ken Yew.
Besides, "we also notice that the market dynamics are highly correlated to share financing as well," he added.
Therefore, the research house have lowered its index target lower to 1,810 (from 1,845 earlier), on lower target FY16E PER (18.4x vs. 19.0x earlier) and minor earnings and target prices adjustment, he said.
This target is also backed by FY15E earnings growth of 2.5% and a stronger growth of 7.8% in FY16E, said Chan.
Pointing out that while the recent sell-down of the market could have been overdone with a sharp rebound after the sovereign rating upgrade, its range-bound trading-oriented strategy remains unchanged, he said.
Apart from being more selective in stock picking, the preferred "Buy on Weakness" (B.O.W.) level is <1,735, while "Sell on Strength" (S.O.S.) level is >1,810, he added.