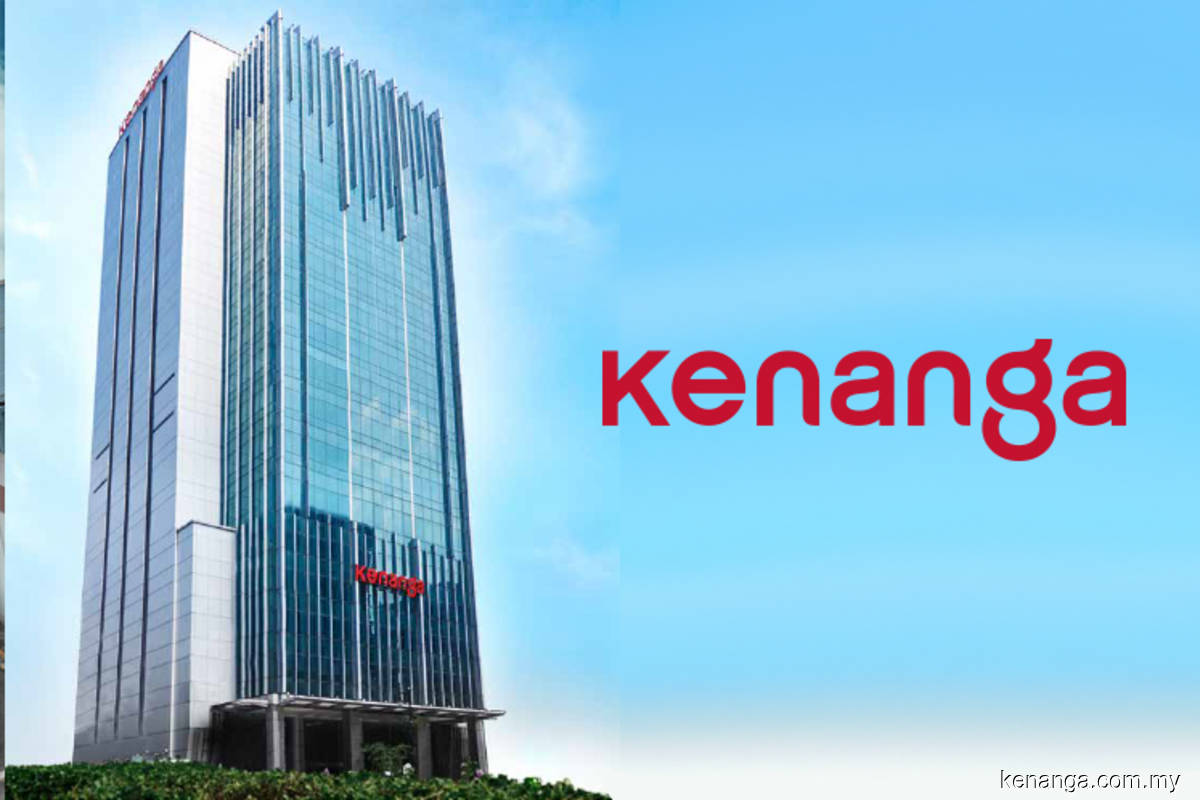 KUALA LUMPUR (July 7): Kenanga Investment Bank Research foresees heightened market risk in the second half of 2021 (2H21) due to Malaysia's weakening fiscal balance sheet, deepening impacts of prolonged lockdowns and social disquiet, heightened political risk, and a risk of a Budget 2022 impasse.
Its research head Koh Huat Soon said in a virtual briefing today that he is pricing higher market risk in 2H21 as he sees a riskier investment environment now, compared with six to 12 months ago.
"One of the reasons for that is because we are trying to get into the 18 months of dealing with this Covid-19 crisis. So much has been spent in the form of aid packages by the government and so much resources have been put in to help support the economy. The longer we deal with this, the less room for error that we can afford," he said.
He opined that the longer the recovery process, the more vulnerable the economy is to unexpected shocks.
He also noted that the government's balance sheet is weaker today, with fiscal deficit at the highest ever level of RM95 billion to RM100 billion, or 6.3% of Malaysia's gross domestic product (GDP).
This will lead to limited fiscal capacity going forward and a need for fiscal consolidation when recovery sets in next year, he added.
He also foresees that the government will face challenges to pass its budget in October, as doubts will be raised on its financing capacity to fund Budget 2022.
Therefore, the research house has downgraded the FBM KLCI's forecast price-earnings to 14.3 times, from 15.6 times.
The downgrade also reflected heightened domestic market risk, sovereign bond yields vulnerable to rise led by rising prospect of US taper and inflation, perceived lack of environmental, social and governance standards.
Its KLCI target this year is also lowered to 1,575 points, from 1,711 previously.
However, Koh still expects the FBM KLCI earnings per share to grow at 43% this year and 2% next year, underpinned by earnings recovery led by banks, plantation, utility and healthcare, as the pandemic situation stabilises.
EPF withdrawals to lead to net outflow of RM64 billion
Koh also foresees lower pension fund support in the capital markets due to the adverse impacts on the Employees Provident Fund's (EPF) cash flow following the government's announced aid packages especially in 2021.
According to him, the EPF initiatives announced by the government are expected to lead to a net outflow of RM64 billion for the fund this year.
To recap, Prime Minister Tan Sri Muhyiddin Yassin announced last month the i-Citra withdrawal facility, where members may withdraw up to RM5,000 at a fixed rate of RM1,000 per month for five months.
Meanwhile, Koh is also not hopeful of foreign funds flowing into Malaysia's equity market in the next six months amid talks that the US Federal Reserve (Fed) will soon begin tapering its quantitative easing purchases.
"The Fed policy will affect global fund flow. If the Fed starts to taper, or raise the funds rate, then the incentive to move US dollars into other destinations will be less," he said.
GDP forecast kept at 5% to 6%
Meanwhile, Kenanga Investment Bank Bhd's economic research head Wan Suhaimie retained Malaysia's 2021 GDP forecast at 5% to 6%.
"We have factored in the possibility of lockdown extension and slightly slower reopening of the economy given the heightened uncertainty over the Covid-19 situation with the emergence of the new variant," he said.
According to him, the growth will be underpinned by a broad-based improvement across components and sectors, lifted by various policy measures, stronger external demand and wider vaccine roll-out.
However, he noted, the headwinds to economic recovery persist, coming from elevated Covid-19 cases throughout Asia, potential extension of local lockdown measures, domestic political uncertainties, and renewed US-China tensions.
He also foresees Bank Negara Malaysia to maintain its overnight policy rate at 1.75% tomorrow, underscored by the extended fiscal support, ongoing vaccination drive and prospect of further economic recovery.
While maintaining his year-end ringgit target at RM4.03 against the US dollar, he expects the local currency to be volatile in near term, amid US talks of tapering.
According to him, despite falling US Dollar Index and higher Brent crude oil price, ringgit has weakened to its lowest level since early November last year due to the rising US 10-year treasury yield and lack of buying interest amid post-Federal Open Market Committee risk-off mood.
The local note was further pressured as the S&P Global Ratings retained its negative outlook on Malaysia's sovereign credit ratings, he added.
However, he believed the economic recovery in 2H21 will somehow support the ringgit, which has been undervalued for some time.