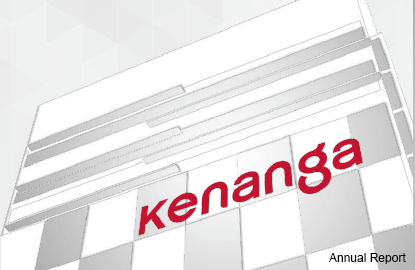 KUALA LUMPUR (April 8): Kenanga Investment Bank Bhd has entered into a joint venture agreement with Rakuten Securities Inc (Rakuten Sec), one of the main subsidiaries of Japanese electronic commerce and Internet group Rakuten Inc (Rakuten), to develop a new online broking platform.
Rakuten also owns Rakuten Ichiba, the largest e-commerce site in Japan and among the world's largest by sales, while Rakuten Sec is a purely online broker in Japan that distributes a comprehensive range of products and services, including domestic and overseas equities and futures, mutual funds, over-the-counter foreign exchange, fixed income, and commodities to a two million client base.
According to a joint press statement from Kenanga and Rakuten today, the online platform will provide new trading experience to clients and will be launched after securing the relevant regulatory approvals.
"We are pleased to be partnering Rakuten, one of the largest and most successful e-commerce and fin-tech companies in the world. Rated one of the most innovative companies by Forbes, Rakuten is growing rapidly with current operations throughout Asia, Europe, the Americas and Oceania," said K&N Kenanga Holdings Bhd group managing director Datuk Chay Wai Leong.
Rakuten Sec president Yuji Kusunoki said the partnership provides an opportunity for the group to expand its business in Malaysia.
"We are delighted to be signing a joint venture agreement in partnership with Kenanga Investment Bank, one of Malaysia's leading investment banks and part of Kenanga Group, a multiple award winning financial group. This is a great opportunity for us to expand our 100% purely online brokerage business into Malaysia," said Yuji.
Through this partnership, Rakuten Sec will extend its experience and best practices in the areas of online marketing, online product design and online business, the statement added.