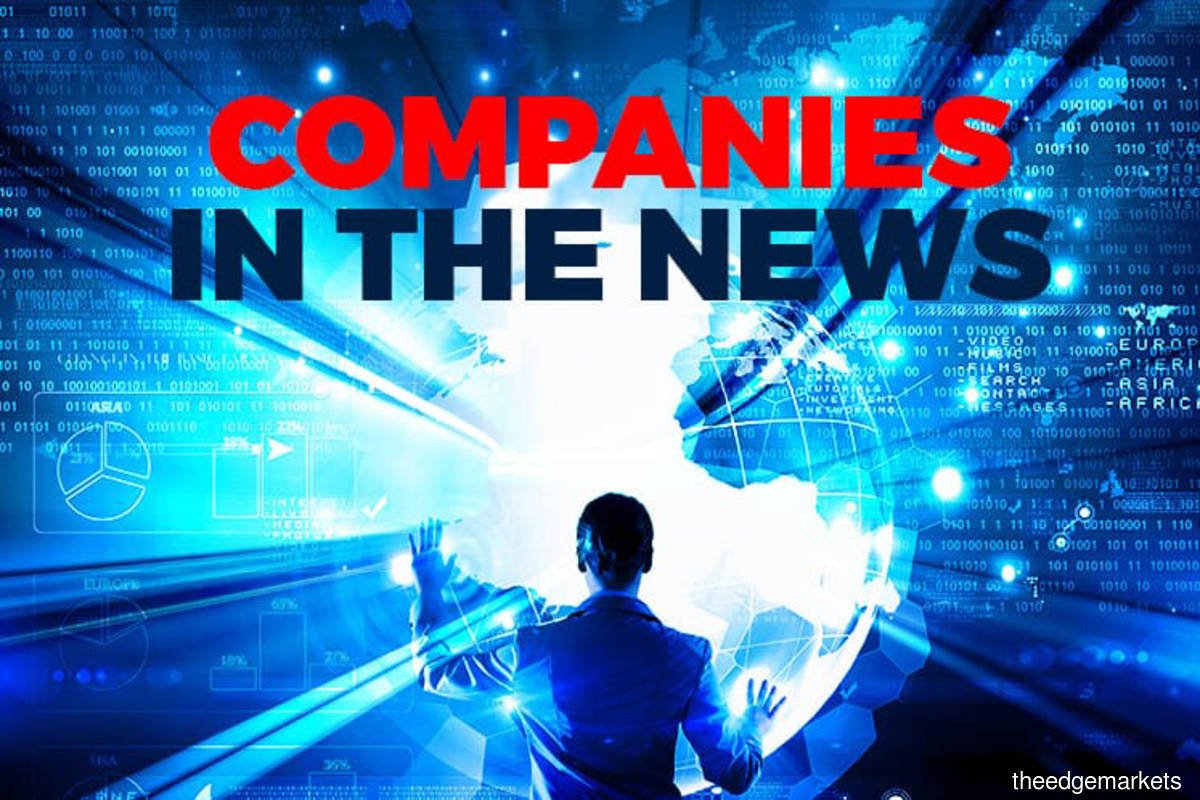 KUALA LUMPUR (June 16): Here is a brief look at some corporate announcements and news flow on Thursday (June 16): Kelington Group Bhd, CTOS Digital Bhd, Supermax Corp Bhd, Poh Kong Holdings Bhd, Capital A Bhd, Ta Win Holdings Bhd, Eco World Development Group Bhd, Caely Holdings Bhd and Sapura Energy Bhd.
Kelington Group Bhd has secured a contract worth RM114 million to build a semiconductor manufacturing building in Johor. The contract, awarded by a Franco-Italian multinational electronics and semiconductor manufacturer, is worth an estimated RM114 million.
CTOS Digital Bhd has said it will be making a general offer to all remaining shareholders of RAM Holdings Bhd, in which it owns a 19.23% stake currently. It said based on preliminary feedback, whilst CTOS may control more than 51% of RAM, many large shareholders are expected to remain.
Norges Bank Investment Management, which manages Norway's Government Pension Fund Global, the world's largest sovereign wealth fund with a market value of about 11.7 trillion Norwegian kroner (RM5.2 trillion), said Norges Bank's executive board has decided to place Supermax Corp Bhd under observation for two years due to allegations of serious violations of human rights involving the glove maker's foreign workers.
Poh Kong Holdings Bhd's net profit for the third quarter ended April 30, 2022 rose 14.85% to RM27.59 million from RM24.02 million a year prior, due to improved margins on the back of higher retail gold prices. Revenue was marginally higher at RM366.2 million compared with RM364.19 million last year, as gold jewellery demand remained stable amid the reopening of the economy and the higher gold retail prices.
Capital A Bhd said it is evaluating fundraising options for a planned US listing, as it looks to shake off its classification as a financially distressed firm by Bursa Malaysia. Capital A, formerly known as AirAsia Group Bhd, was hard hit by pandemic travel restrictions in Asia, leading Bursa to classify it as a Practice Note 17 (PN17) company, or financially distressed, in January.
Copper wires and rods manufacturer Ta Win Holdings Bhd is disposing of its 32.5% stake or 3.9 million shares in pharmaceutical products manufacturer and distributor Royce Pharma Manufacturing Sdn Bhd for RM20.85 million. Upon completion of the disposal, which is expected to be in the second quarter of financial year 2023, Ta Win will continue to account for investment in Royce Pharma as an associate company via its 1.08 million preference shares or a 1.35% stake.
Eco World Development Group Bhd (EcoWorld) posted a 7.92% increase in its net profit for the second quarter ended April 30, 2022 to RM45.67 million, from RM42.32 million a year earlier, thanks to improved earnings contribution from its Malaysian operations. The property developer said its Malaysian operations' profit after tax contribution rose 86.7% to RM61.2 million from RM32.8 million, offsetting the share of loss from its international arm, Eco World International Bhd.
The board of Caely Holdings Bhd said several directors and shareholders have helped fund interest-free loans to the company to pay for the staff's salaries and suppliers. This comes after the Perak-based lingerie maker's bank accounts were frozen by the Malaysian Anti-Corruption Commission in April. Caely chairman Datuk Loh Ming Choon said since then, the group has been facing insufficient cash flow.
PN17 company Sapura Energy Bhd has secured six contract wins in the Asia-Pacific and Atlantic regions, with a combined value of RM2.7 billion, of which RM176 million is contributed by its joint venture company. The oil and gas group said the wins are a testament to its reset plan, which includes a shift in the group's bid strategy to focus on areas where it is highly competitive.