This article first appeared in The Edge Financial Daily, on March 30, 2020.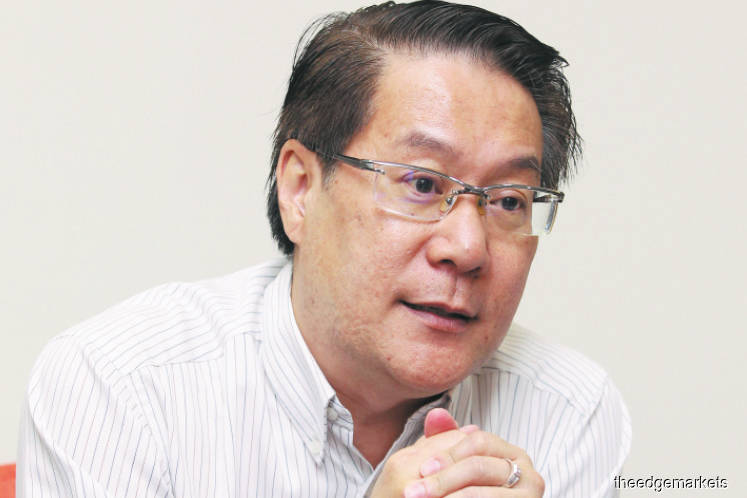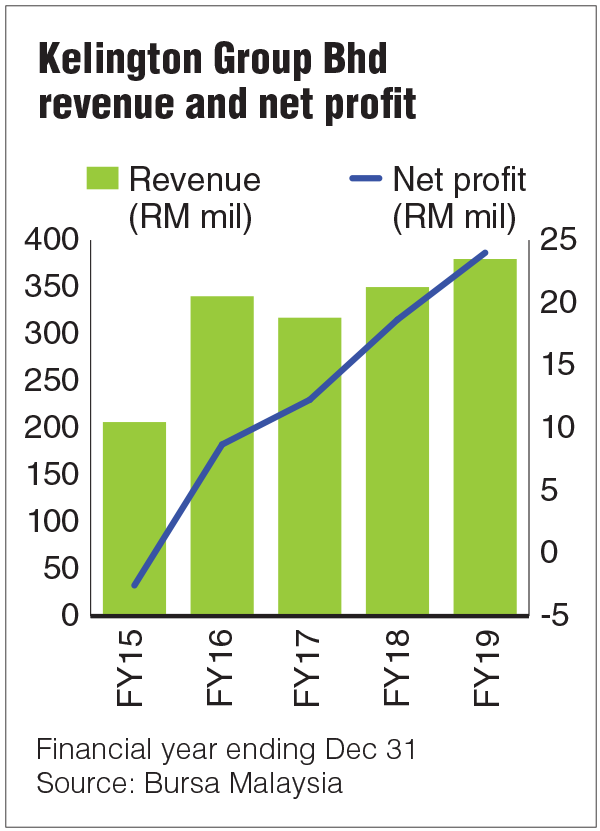 KUALA LUMPUR: While the panic selling amid concerns of an exponential growth in Covid-19 cases and fears of a global recession has caused a global equity rout, Kelington Group Bhd remains confident about its growth prospects for the financial year ending Dec 31, 2020 (FY20), albeit not as strongly as it had initially targeted.
The integrated engineering solutions provider's chairman and chief executive officer (CEO) Raymond Gan (pic) believes the company is "fortunate" to have won big orders from customers before the Covid-19 outbreak.
In the first two months of this year, the company has secured new contracts totalling RM105 million, lifting its total outstanding order book to RM363 million.
The company's tender book stood at RM860 million as at Feb 29, 2020, with a past success rate of 20% to 25%.
Gan is cautiously optimistic that Kelington will continue to do better as most of the projects will be delivered within six to nine months.
"Hence, even with a delay of two to three months, by the end of the year… we would be able to recognise revenue from these projects. At this moment, we believe it (business) is still manageable," he told The Edge Financial Daily in an interview.
Nevertheless, he said the company will continue to monitor the impact of Covid-19 on the supply chain as some of its raw materials are sourced from Japan and South Korea. "At the moment, there shouldn't be any problem, there are no signs of companies shutting down their factories or businesses, but we are constantly monitoring the situation there," he added.
He concedes that there had been a slight delay in getting its raw materials previously, but the impact on Kelington is small given that it has enough inventory on hand for now.
However, he warned of possible delays in investments. This would mean that new projects that are to be launched will be held back, resulting in slower order book growth.
"Only in the second half of this year will we be able to find out how significant the impact of the virus is," said Gan, adding that the company has to be able to secure new projects in the second half of this year to provide growth for FY21.
Kelington's net profit grew 28.6% to an all-time high of RM23.99 million for FY19, from RM18.65 million for the previous year, while revenue rose 8.5% year-on-year to a record RM379.86 million, from RM350.02 million for FY18.
It attributed the higher earnings to higher revenue contribution from ultra-high purity (UHP) on the back of higher projects completion in Singapore, as well as the project engineering division.
Like other counters on Bursa Malaysia, Kelington's shares have slid 40% year to date to close at 76 sen last Friday, bringing its market capitalisation to RM235.78 million.
Industrial gas business growing faster than expected
As earnings growth from the engineering services business slows down, its diversification into industrial gas will be in focus and the new growth engine for Kelington in the years to come.
Currently, the industrial gas business' contribution to the company is negligible, accounting for some 1% of its total revenue, while the rest comes from the engineering services business. But Kelington is hoping to change that. It is targeting for the industrial gas business to contribute one-third of its total revenue in five years.
"The [industrial] gas business is worth as much as RM1 billion in terms of revenue. So, we are targeting to secure 10% of that in five years, meaning RM100 million of that market share," said Gan.
He noted that the industrial gas business will be the "big growth driver" as the average gross profit margin (GPM) is 30% and it will present long-term recurring income.
Meanwhile, the engineering services business comprising UHP, process engineering and general contracting, is expected to grow organically. The business provides an average GPM of 10%-15%.
Optimistic on this segment's business, evidenced by the faster-than-expected utilisation rate of its Kerteh industrial gas plant at 45% now, the company has revised its target for the plant's utilisation rate to 50% by end-year, from its initial expectations of 30%.
The production from this plant commenced since October last year. Some RM35 million of capital expenditure has been spent on the plant.
With this, Gan noted that the company plans to have an additional 20% utilisation rate every year and that means 90% by FY22.
Thus, it would not be a surprise that Kelington would likely build a second liquid carbon dioxide (LCO2) plant sooner-than-expected.
Together with some RM20 million revenue anticipated from the Kerteh plant this year, Gan said the company is expecting some RM30 million revenue from the industrial gas business for FY20. The remaining revenue will be contributed by its dry ice business.
Kelington will be supplying CO2 to Indonesia as well, starting next month. Now, the company only supplies to Malaysia and Singapore.
Thus, the company will be adding three more LCO2 skid tanks by next month to export to the overseas market.
Gan said the company is also looking to continue exploring opportunities in other gases such as nitrogen, hydrogen, oxygen and others. "We want to build our presence here in this market," he added.