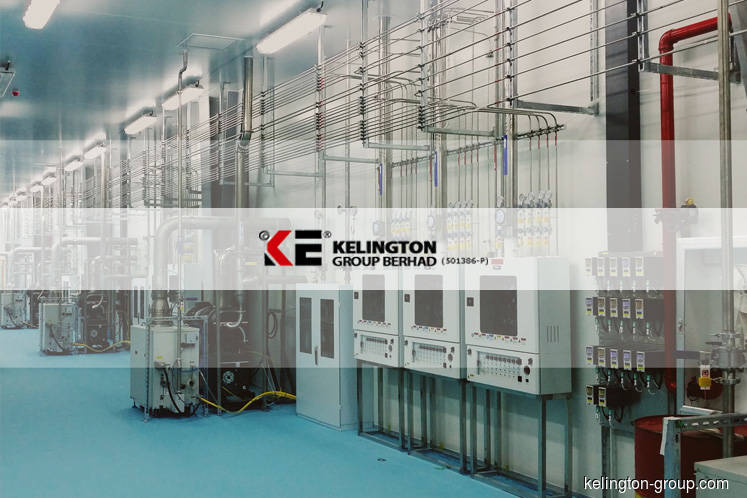 KUALA LUMPUR (Jan 21): Kelington Group Bhd has bagged a RM35 million contract from a leading global semiconductor chip manufacturer to provide infrastructure works for a facility in Penang. 
In a filing with Bursa Malaysia, the group however did not disclose the name of the chip manufacturer.
Kelington said the contract commenced on Jan 15 and is expected to be completed by the end of September.
"The contract is expected to contribute positively to the earnings and net assets of Kelington for the financial year ending Dec 31 2020 (FY20)," it added.
Kelington is an integrated engineering solutions provider specializing in ultra-high purity (UHP) gas and chemical delivery systems, mechanical process engineering, mechanical systems and electrical systems. 
Its chief executive officer Raymond Gan said in a statement that the group had got off to a strong start in 2020.
"We are off to a strong start in 2020 and we hope to sustain the momentum, as we increase our tender activities across our key markets in China, Malaysia and Singapore," Gan said.
He added that there are vast business opportunities in the semiconductor sector, and the group believes it stands a good chance to clinch more jobs, especially from semiconductor clients that it has existing long-term relationships with.
Kelington had secured some RM386 million in new orders for FY19.
Its UHP segment contributed 81% of its order book, followed by 13% from the process engineering segment and 6% from the general contracting segment.
The group said its outstanding order book to be carried forward into FY20 will be announced in end February, in conjunction with its 4QFY19 financial results announcement.
Shares of Kelington closed unchanged at RM1.34 today, giving the group a market capitalisation of RM417.36 million.