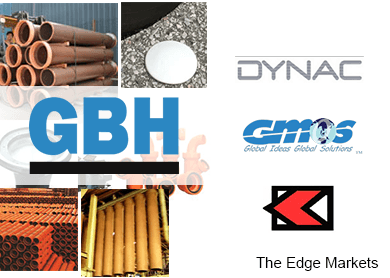 KUALA LUMPUR (Dec 31): The completion date of Keladi Maju Bhd's acquisition of nine parcels of land from GBH Land Sdn Bhd and Goh Ban Huat Bhd (GBH) for RM192.37 million cash, and subsequent tenancy over the properties to GBH, has been extended.
It involves 13.93 acres located along Jalan Segambut here, together with a warehouse.
In separate filings with Bursa Malaysia today, GBH and Keladi Maju said the two companies, together with GBH Land, have mutually agreed to extend the completion date of the sale and purchase agreement (SPA) from Jan 7 to July 6, 2015.
"Save for the above, all other terms of the SPA remain unchanged," they added. Keladi Maju and GBH are controlled by tycoon Tan Sri Robert Tan Hua Choon.
Keladi Maju had on July 2 entered into a conditional SPA with GBH Land and GBH to purchase the nine parcels of land, along with buildings erected. The SPA had on October 9 became unconditional.
This follows GBH receiving the Wilayah Persekutuan State Authority's approval for transfer of the land from GBH to Keladi Maju, approval of Keladi Maju's shareholders on the proposed acquisition, as well as approval of GBH and GBH Land's shareholders on the disposal of land at their respective extraordinary general meetings.
According to Keladi Maju's circular to shareholders dated Sept 17, upon the execution of the SPA, it has paid RM19.24 million, being 10% of the purchase consideration. 
The balance of RM173.13 million, however, is to be paid by Keladi Maju to the vendors' solicitors as stakeholders on or before the expiry of 90 days from the unconditional date, being the "completion period".
The circular said the completion period is with an automatic extension of 30 days – from the day immediately following the last day of the completion period – subject to payment by Keladi Maju to the vendors of interest at the rate of 8% per year on the balance or any part thereof remaining unpaid, calculated on a daily basis, from the next day following the last day of the completion period until the date of actual payment of the balance. 
In the circular, it also pointed that upon Keladi Maju shall grant to GBH a tenancy over the properties sold with effect only from the completion date.