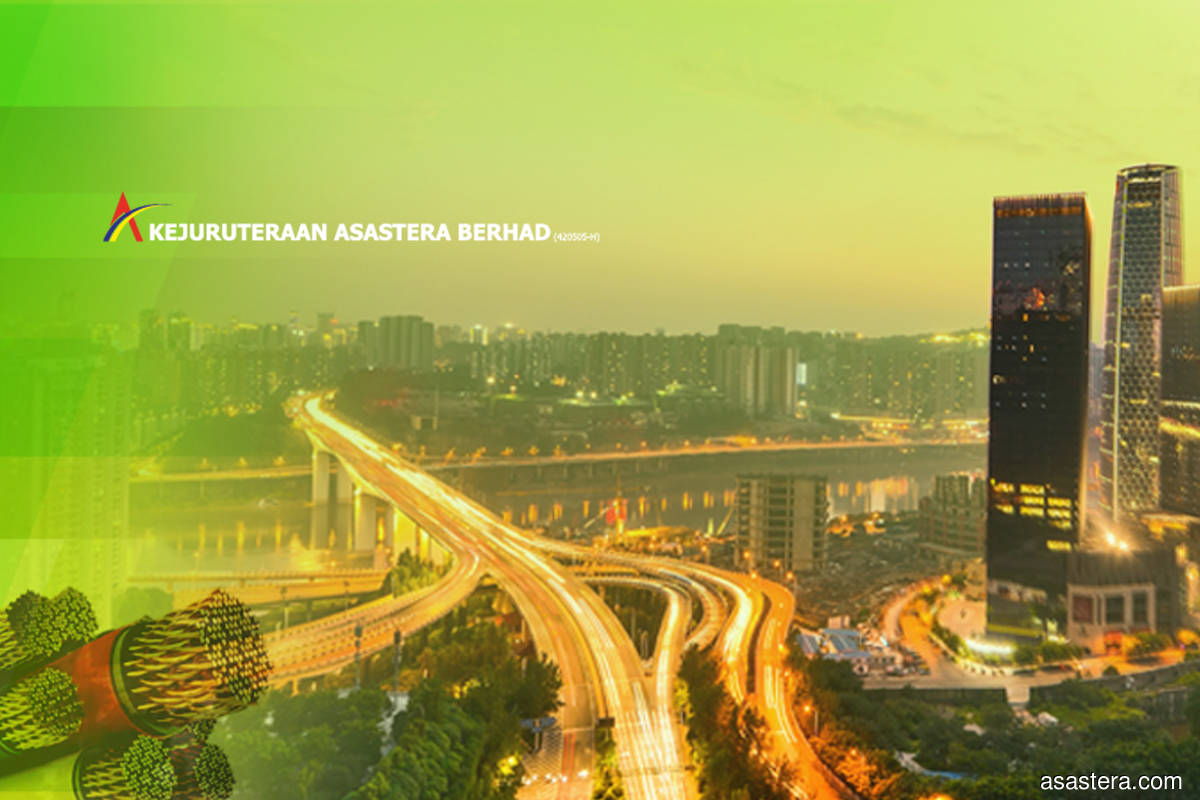 KUALA LUMPUR (April 6): Kejuruteraan Asastera Bhd (KAB) has secured a RM17.9 million contract from China Construction Yangtze River (Malaysia) Sdn Bhd (CCYRM) to carry out electrical installation and infrastructure works on three buildings along Jalan Tun Razak, Kuala Lumpur.
In an exchange filing, the electrical and engineering service provider said the contract is divided into two packages, namely Package A and Package B. KAB has been appointed the nominated subcontractor for electrical installation works, which include supplying, delivering, installing, testing and commissioning of electrical services.
"Package A involves electrical installation works for a 28-storey office block and a 60-storey condominium suite, while Package B, on the other hand, entails electrical installation works for a 37-storey hotel. Both packages are expected to be completed by Oct 31, 2023," it said.
Commenting on the projects secured by the group, KAB managing director Datuk Lai Keng Onn said the contract from CCYRM adds to KAB's credentials and reinforces its track record in the mechanical and engineering (M&E) sector.
"With this said, I would like to express my appreciation to CCYRM for this opportunity and to be entrusted to work on these projects. 
"We are honoured that our expertise and capabilities are being acknowledged, and I look forward to working closely with them for the successful completion of these projects," he said. 
Following the award, Lai added that the total outstanding  group's order book stood at approximately RM390 million as at March 15, 2021, providing healthy earnings visibility for the next few years while it executes and delivers its ongoing projects.
"We will continue to participate in tenders to further boost our order book, and we are confident that our financial performance will remain strong for the coming years," he stressed. 
At the noon break today, shares in KAB settled four sen or 2.13% lower at RM1.84, giving it a market capitalisation of RM1.73 billion.