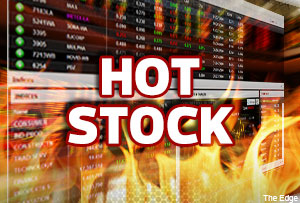 KUALA LUMPUR (Oct 3): Shares of polymeric and oleochemical products manufacturer Karyon Industries Bhd rose more than 6% late morning on Friday after the company said it plans to undertake a one-for-four bonus issue of 95.14 million shares.
At 11.16am, Karyon rose 6.67% or 2.5 sen to 40 sen with 894,900 shares done.
In a filing with Bursa Malaysia yeterday, Karyon Industries said the exercise will be done on the basis of one bonus share for every four existing shares held by its entitled shareholders.
"The proposed bonus issue will be implemented by way of capitalisation of RM9.514 million from the share premium account of the company," it said.
The group highlighted that the bonus issue exercise is to reward its shareholders for their loyalty and continuous support by enabling them to have greater participation in the equity of Karyon Industries.
It will also increase Karyon Industries' capital base to a level which is more reflective of the current scale of operations and assets employed by the group, the filing read.
After the exercise, which Karyon Industries expects to be completed by the fourth quarter of this year, its share capital will be expanded from 380.57 million shares to 475.71 million shares.
Karyon Industries will have to obtain approvals from the stock exchange and other relevant authorities, as well as its shareholders in an extraordinary general meeting to be convened.
Hence, the entitlement date of the bonus issue will only be determined and announced at a later date, once it has received all the go-aheads for the exercise.