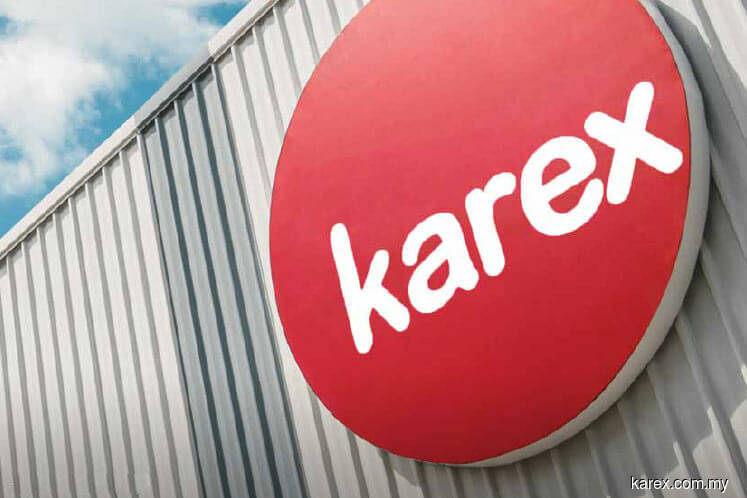 KUALA LUMPUR: Some 92.13 million shares in Karex Bhd which is equivalent to 9.19% stake were transacted off market yesterday.
According to Bloomberg data, the block of shares changed hands in two transactions, which were transacted at 55.3 sen — at a slight 2.1% discount to the condom maker's closing price of 56.5 sen yesterday.
It is not known who the parties involved in the transaction were as at press time.
Karex chief executive officer Goh Miah Kiat and his family collectively control over 40% shareholding in the group. Other substantial shareholders include Aberdeen Asset Management Sdn Bhd (6.4%) and Employees Provident Fund (2.9%), the Karex 2018 annual report said.
On the open market, Karex closed 1.5 sen or 2.7% higher at 56.5 sen, with 5.44 million shares traded. The stock has rebounded from the recent low of 38 sen in late January to a high of 63.5 sen in late April.