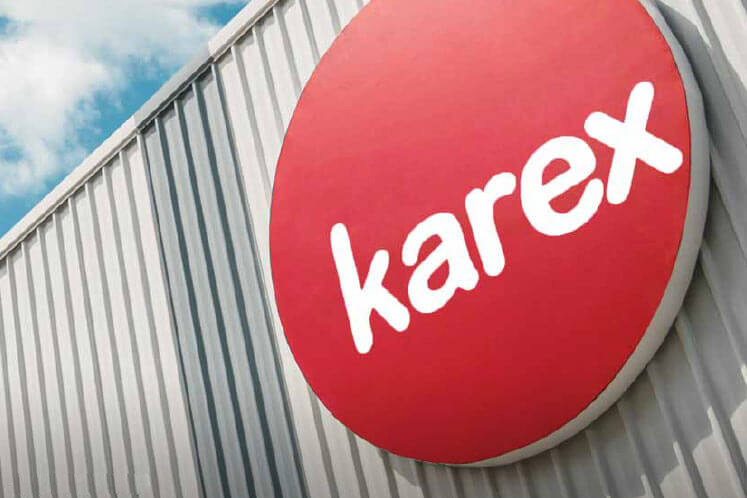 KUALA LUMPUR (Nov 28): Karex Bhd, the world's largest condom maker, reported its second straight quarterly loss in the first quarter ended Sept 30, 2019 (1QFY20), on high raw material prices, as well as ongoing social compliance costs which continued to exert pressure on profitability.
It posted a net loss of RM167,000 for 1QFY20 compared with a net profit of RM1.98 million a year ago. As a result, it posted a loss per share of 0.02 sen compared with an earnings per share of 0.2 sen a year ago.
Revenue for the quarter, however, rose 3.9% to RM95.73 million from RM92.16 million in 1QFY19, thanks to contribution from the sexual wellness segment which grew by 5.1% year-on-year due to stronger condom sales from the commercial and own brand segments.
In a bourse filing today, Karex said the global condom industry is expected to remain challenging with shifting trends in condom purchasing patterns and uncertainty surrounding humanitarian aid budgets around the world.
"Erratic raw material prices, as well as the rising cost of social compliance are major factors that are expected to challenge condom manufacturers around the world," it said.
In spite of this, the group said it remains confident in its ability to take advantage of opportunities presented by these challenges and remain optimistic that the long-term prospects of the industry remain intact.
"We intend to achieve growth through our continued commitment to our strategies by leveraging on our cost advantages via the implementation of automation, as well as persisting with the investment into our branded segment to enable us to capture a greater share of the value within the industry," it added.
Karex shares closed unchanged at 45 sen today, valuing it at RM451.07 million. The counter saw 550,800 shares traded.