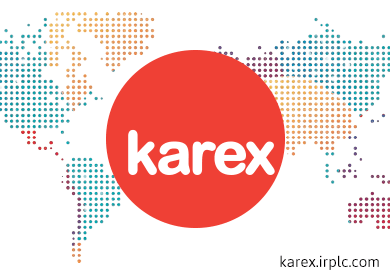 KUALA LUMPUR: Condom manufacturer Karex Bhd, which is on the lookout for mergers and acquisitions (M&A) opportunities in an effort to build its own-brand business, expects to acquire at least one company "that will provide relevant synergies and complement its existing business, particularly in the distribution channel", in the next 12 months, said chief executive officer Goh Miah Kiat.
"We are in talks with several companies globally. These companies are healthily growing, but we have to be mindful that the target company or companies will not be too expensive, [and the deal is] done at the right price. The discussion is pretty interesting, I must say," he told reporters on the sidelines of Invest Malaysia Kuala Lumpur 2015 here yesterday.
But Goh said the discussion is still "very much preliminary", with no firm agreement sealed.
"We recently raised some RM158 million in a private placement. The bulk of it will be used to acquire companies that will provide us with synergies, especially in terms of distribution channels. An appropriate announcement will be made once it is finalised," he added.
Early this year, Karex announced a private placement of up to 40.5 million shares or 10% of its issued capital, as well as a 1-for-2 bonus issue.
Karex had then said that the placement would allow it to save on interest expense, as well as preserve cash flow for reinvestment or operational purposes.
As at Dec 31, 2014, Karex has cash and cash equivalents of RM62.03 million.
On overseas expansion, Goh said Karex recently opened its office in Spain, thus further expanding its footprint in Europe. It is also expanding in the United States.
"We are the [world's] largest condom manufacturer, holding some 15% of the global market share. With all the initiatives and investments we have in place, that is set to increase over the long run," he added.
On its annual manufacturing capacity, Goh said it will reach five billion pieces in the next two months. By 2016, he hopes to increase the capacity to six billion pieces.
"Our utilisation rate is currently at 76%. It usually hovers between 70% and 75%, and that is still optimum for faster response to our customers' demand," he added.
As for its earnings outlook, Goh expects Karex to maintain its momentum this year, with "sustainable numbers", driven by various factors that include economic factors and family planning.
Currently, sales of condoms contribute 93% to its revenue, followed by probe covers and lubricating jelly (4%) and catheters (3%).
The stock closed 1.29% or 4 sen lower at RM3.07 yesterday, giving it a market capitalisation of RM2.04 billion.
This article first appeared in The Edge Financial Daily, on April 24, 2015.